Sports & Fitness
This page is for Community Sports Clubs and Fitness Clubs to advertise their events and classes.
From our website, you can visit other websites by following links to such external sites. While we strive to provide only quality links to useful and ethical websites, we have no control over the content and nature of these 3rd party websites.
The links to other websites do not imply a recommendation for all the content found on these sites. Site owners and content may change without notice and may occur before we have the opportunity to remove a link which may have gone 'bad'.
To report an issue with any of the links below contact 01670 624520 or email clerk@ashingtontowncouncil.gov.uk
---
Ashington Choi Kwang Do
At Ashington CKD we aim to teach this martial art as a practical and easy way to learn self-defence techniques that are suitable for people of all ages and abilities. It is an inclusive activity and even many with disabilities can participate and get much from the training.
Choi Kwang Do is a fun and exciting way to get and keep fit, to lose weight and firm up, to improve balance and coordination, to increase flexibility, to aid and improve concentration, as well as to promote longevity. This is done in a friendly, safe and fun learning environment.
We are now based at St. Andrew's Church Hall
For more information contact Richard Farrar on 07954578018 or visit our website at www.ashingtonckd.co.uk or find us on Facebook at Choi Kwang Do Ashington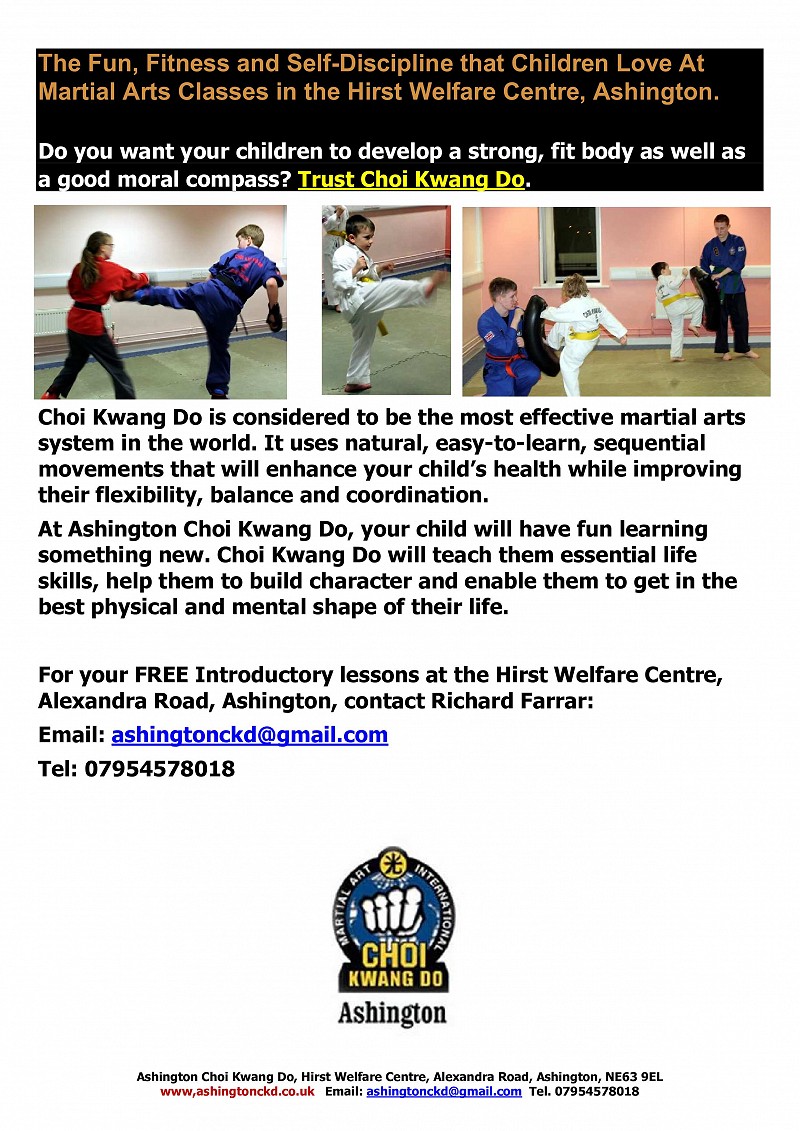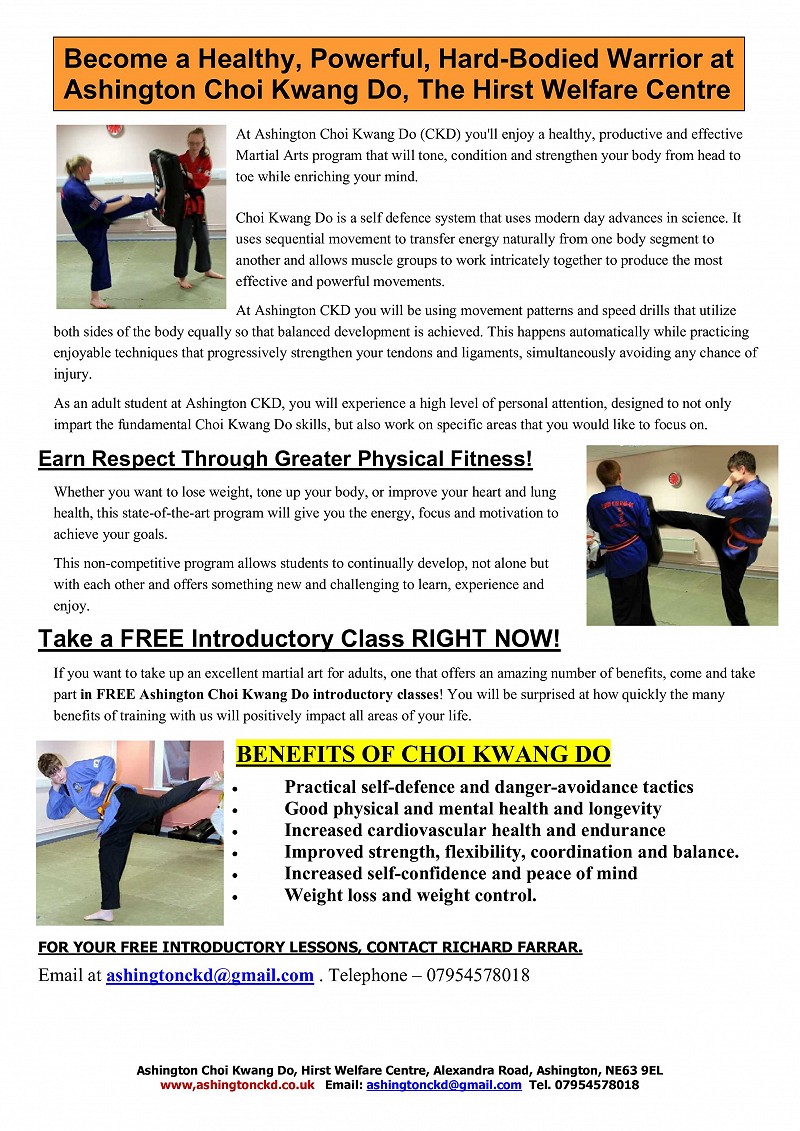 ---
Ashington Hirst Running Club (AHRC)
Ashington Hirst Running Club is a UK Athletics affiliated running club. We are based at Ashington Rugby Club, Ellington Road, Ashington , NE63 8TP.
Club regular sessions are:
Tuesday Run & Run/Walk Groups or Effort Session – 6.30pm
Thursday Run & Run/Walk Groups/Hill training or endurance run – 6.30pm
Friday Run Group – 6.30pm
We have lots of different sessions for all abilities from absolute beginner to more experienced runners.
More information is available on our website - http://www.ashingtonhirstrunningclub.co.uk

---
Cycle4Everyone
Background information for Ryder Architects
About Us
Cycling4Everyone (North East) limited, is a social enterprise operating as a cycle training provider and active travel advocate aiming to promote and support the increase of safe cycling through Bikeability cycle training (the new cycling proficiency test), bike repairs and teaching cyclists to fix their bikes - keeping cyclists' bikes safe and bikes in good order. Registering for Companies House in 2019, C4E became a going concern through the Hirst Park Project in 2022.

Background to the Ashington Cycle Hub
During 2020/21 'Cycle With Jan' (Jan Chisholm - C4E director and founder) ran a number of cycle training courses for local residents (particularly for asylum seekers and job seekers). This activity was initially funded by Northumberland County Council and Northumberland County of Sanctuary. Both funders recognised the need and potential for a cycle maintenance service, cycling training and development in Ashington - particularly the Hirst Park area. These activities facilitated dialogue with Full Circle Food Project and the outcome achieved: C4E was offered the FREE use of some workshop space for our Hub to operate on a Tuesday 10am - 3pm. C4E further tested the demand with a one-off Dr Bike session (funded by another project) offering free bike repair. The large numbers attending in January 2022, not typically a busy time of year in the cycling world, provided us with strong evidence of the demand from the Hirst Park area for a more permanent cycle repair workshop. Following an offer from the Full Circle, the free use of their workshop on a Tuesday, a mechanic was secured by C4E, (paid for by the Full Circle) to open a bike repair workshop. The mechanic and C4E director Jan (volunteering) attended every week to develop the project further, starting C4E's journey for putting a new Cycle Hub in Ashington utilising the Full Circle Food workshop and Hirst Park's free outdoor spaces, which offer an excellent safe cycle training area.
You can read more about Cycle4Everyone here
To keep up to date with all the latest news and classes visit; Cycling 4 Everyone | Facebook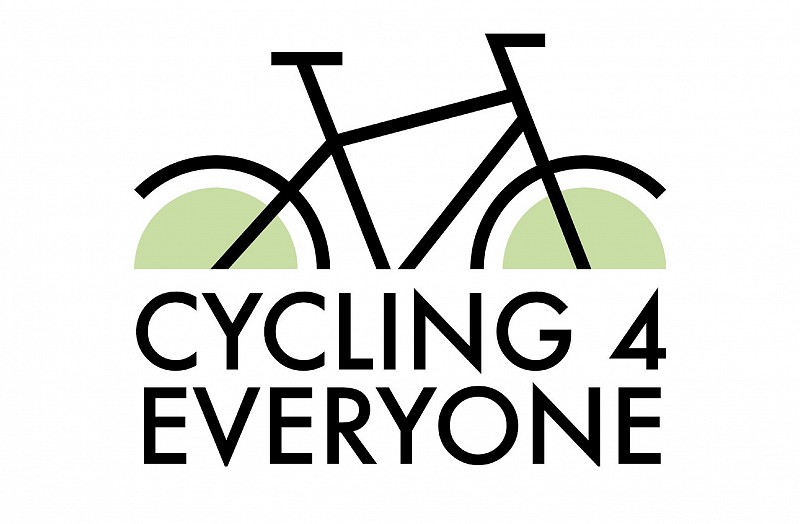 ---
Northumbria Scuba Divers
We are Northumbria Scuba Divers, based in Northumberland and around the Ashington area, we offer courses and internationally recognised certifications, our courses are subsidised and that makes us one of the cheapest in the U.K. we offer training from absolute beginners to instructors, from ages 8 and up. We teach in Seaton Deleval, and dive all along the North East coast, we have our own boat, and dive the Farne islands almost weekly.
We do charge a £10 monthly fee which gives access to our trips and events, as well as discounted courses.
We are currently seeking funding to allow us to start a scholarship scheme , we accept entry from anyone despite their background or affiliation, so if people already have a certification then they are welcome to join.
For more information vist the Northumbria Scuba Divers website here
---