Uniformed Groups
This page is for Uniformed Groups to advertise their events and classes.
From our website, you can visit other websites by following links to such external sites. While we strive to provide only quality links to useful and ethical websites, we have no control over the content and nature of these 3rd party websites.
The links to other websites do not imply a recommendation for all the content found on these sites. Site owners and content may change without notice and may occur before we have the opportunity to remove a link which may have gone 'bad'.
To report an issue with any of the links below contact 01670 624520 or email clerk@ashingtontowncouncil.gov.uk
---
Ashington Sea Cadets
At Ashington we aim to give young people aged 10 to 17, an experience that will help them grow into the person they want to be in a safe and friendly environment.
Through various activities and adventures, we learn teamwork, respect, loyalty, self-confidence, commitment, self-discipline, honesty and how to be the best version of ourselves.
All volunteers have the opportunity to be part of a committee.
Visit https://www.sea-cadets.org/ashington for more information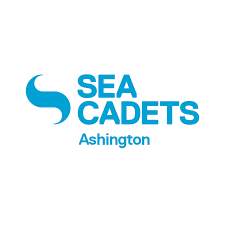 ---
1110 Ashington Squadron Air Training Corp
1110 Ashington Squadron Royal Air Force Air Cadets is recruiting new cadets, if you have an interest in aviation and the RAF then this is the organisation for you.

If you are aged 12 and in year 8 at school then you are old enough to join us.

How do you spend your weekends, would you like to try some of the following activities:

Flying, gliding, shooting, sports, music, DofE, adventure training, drill & ceremonial…

If your answer is yes, then come along and learn more about #whatwedo and challenge yourself.

Visit our Facebook Page here.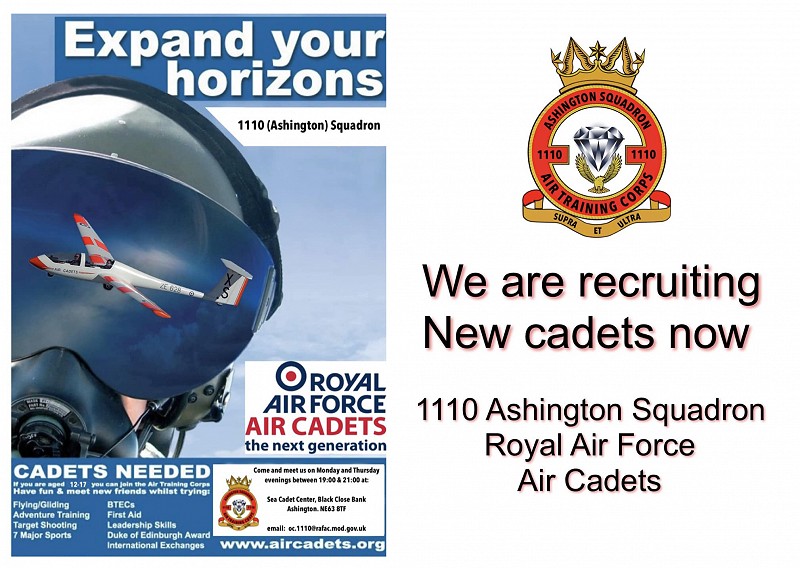 ---