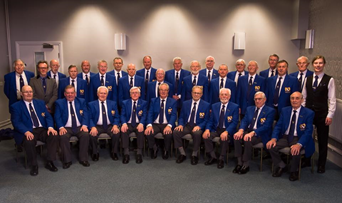 Ashington & District Male Voice Choir are encouraging gentlemen of all ages to give singing a try.
The Choir has been active for over 100 years and are providing opportunities of a six week trial for anyone considering joining the Choir.
The Choir emphasise that singing is good for you! If you wanted to give it a go you don't need experience or the ability to read music just a willingness to give singing in a choir a try.
The Choir sing at many events as well as providing concerts and support a number of local charities and good causes.
The Choir meets on a Thursday evening, at the Stakeford & Bomarsund Social Welfare Centre (NE62 5SR), from 7-00pm.
For more information visit www.ashingtonmalevoicechoir.org