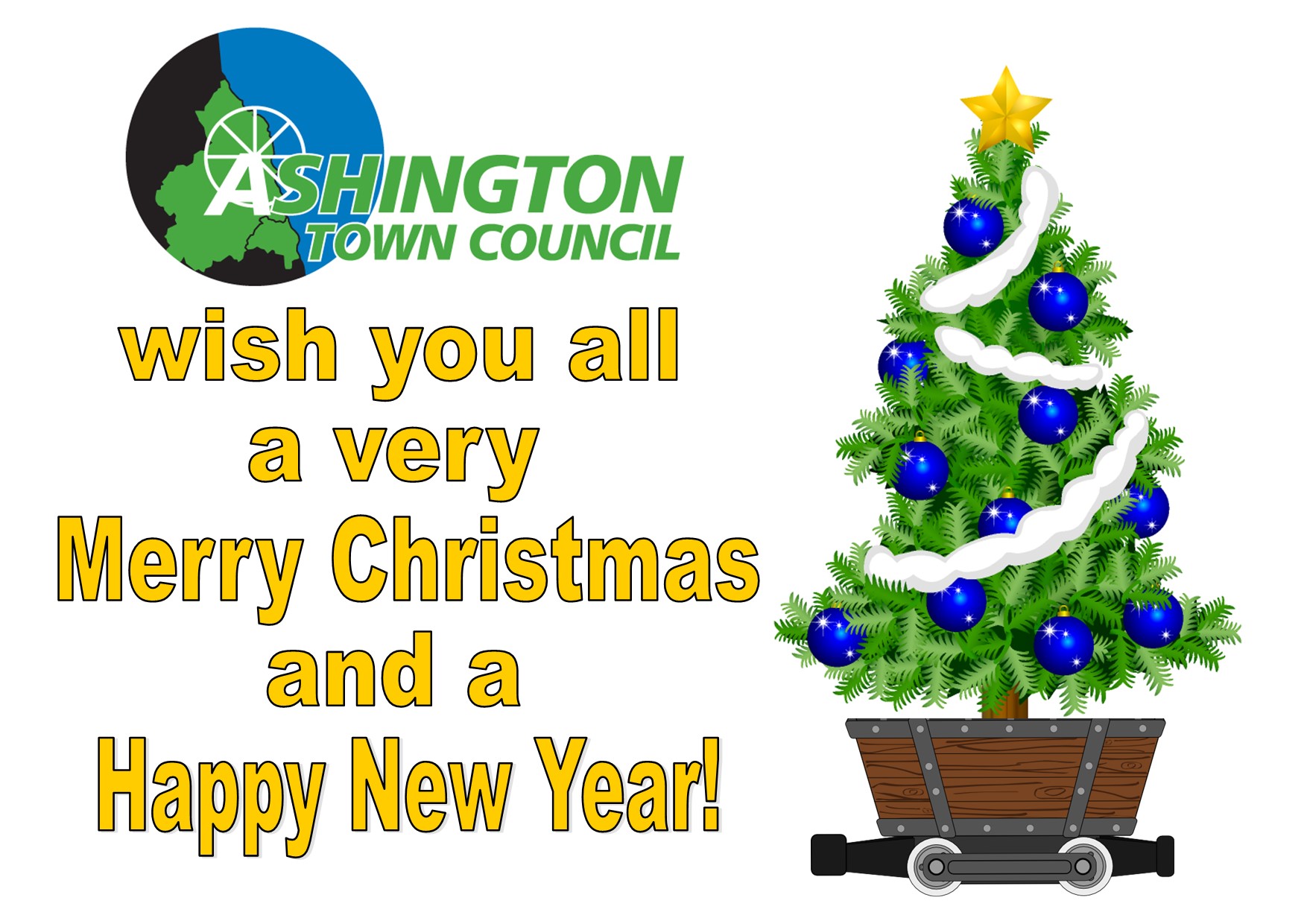 On behalf of Ashington Town Council, Chair, Cllr Mark Purvis would like to take the opportunity to wish the wonderful folk of Ashington a Merry Christmas and a Happy New Year.
Like 2020, 2021 has brought with it many challenges. Residents, businesses, and organisations are doing everything they can to overcome the issues faced by COVID-19, and more recently storm Arwen, as we strive to come out stronger.
The challenge is different for everyone, but we know that reaching out can help. Christmas is a time of joy for many but can also be a very lonely and worrying time. The organisations listed and linked below are just some of those that can help or signpost in times of need.
Citizens Advice Northumberland Ashington
There is much to look forward to in Ashington; a new Council term began in May, and we have a new Town Clerk working closely with our previous Clerk and the terrific team at Ashington Town Council.
Agreeing the budget in January will be the Council's first step to directing the priorities ahead. We are especially focused on climate and the environment, improving our assets, and enhancing the town for residents and visitors alike.
Although our usual events were cancelled in 2020 and 2021, there is enthusiasm to raise the bar in 2022 and bring our community together, with a wonderful time for all.
Ashington Town Council wish colleagues, partners, suppliers, and contractors a very Merry Christmas and a Happy New Year.
This year, more than any other, we would like to send warm wishes for a healthy, happy, and peaceful festive period, to all residents and visitors to Ashington.
To Ashington businesses, traders, volunteers, and community groups – Christmas is a time of thanks and Ashington Town Council is especially grateful to you all.
The Town Council office will be closed from 1:30pm on Christmas Eve and will reopen on Tuesday 4th January 2022. Contact details during this time will be posted on the Council's website and Facebook Page.