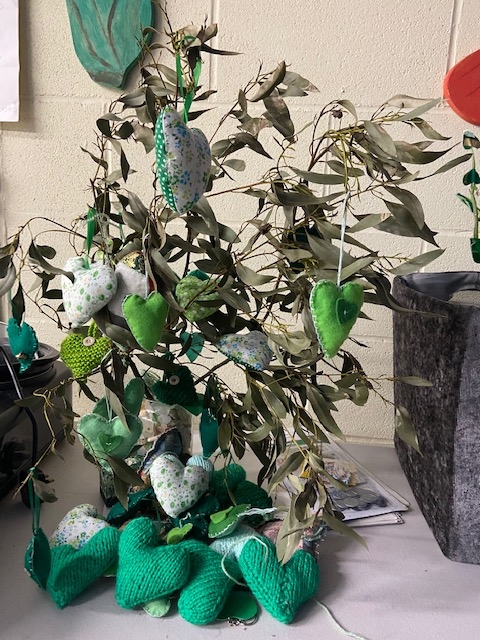 This year Ashington WI have collaborated with Ashington Climate Champions, Full Circle Food and Bothal Primary for their annual #showthelove campaign offering.
Full Circle's Eco Champion kids club and Crafty Lunch women's group, along with Bothal's Eco Champions group, have been making hearts to add to the display and help promote climate action awareness at local level.
We hope you're enjoying our daily eco tips on Facebook, in a bid to raise awareness of climate change and offer positive solutions. A huge thank you to Full Circle for hosting this year's display and encouraging the community to get on board with the #showthelove campaign.