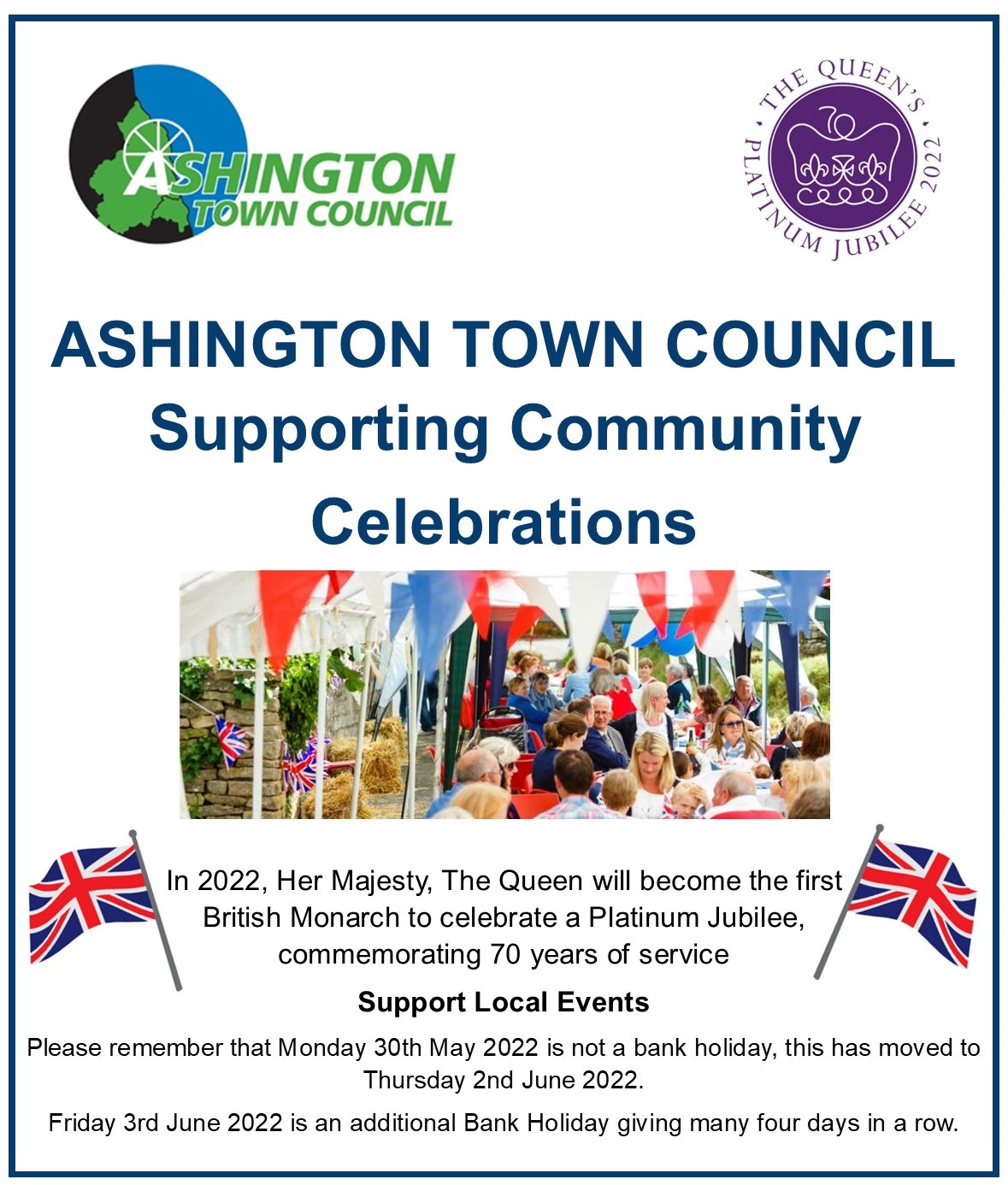 Seven decades have passed since Her Majesty the Queen acceded to the throne. Whether or not you fully understand exactly what has happened in regards Bank Holidays, it would be difficult to miss that 2022 marks 70 years of service, the longest reign of any British Monarch – The Queen's Platinum Jubilee.
With that in mind, Ashington Town Council pledged to support those groups who wished to mark the occasion by offering funding of £250 towards an event, activity or project.
Twelve thoroughly royal assemblies applied and all twelve were delighted to receive confirmation that their endeavours would be supported.
Heart of the Hirst will host a jubilee street party in Hirst Park on Saturday 4th June, which will uncover special artwork by Shelia Briggs who has been collaborating with community groups to mark the occasion.
Ashington Veterans and Elders Institute are holding a jubilee celebration to thank those volunteers and members who have worked tirelessly on their community garden.
Ashington Girl Guides have already planted trees in Ashington Woods in commemoration of the Platinum Jubilee. They will round off celebrations with a jubilee style street party on Sunday 5th June for Guides, which will end with the National Anthem – listen out those close to Bothal Primary School.
Real Deal Plus are also encouraging their younger participants to join in the celebrations with a Royal Jubilee Tea Party for members of the Teen Bar Youth Group.
Parkhead and Wansbeck Powersports are hosting a National Disabilities Weightlifting event in Hirst Welfare as a springboard to jubilee celebrations and in preparation for the Commonwealth Games in Birmingham that they have been invited to be part of.
The Ashington Sea Cadets are hosting a jubilee party with boating, games and competitions alongside their open day. Follow them on Facebook to find out more.
Ashington Community Craft Group are hosting a fully accessible trip to York on 8th June. The trip is for members, some of whom have mobility issues. The craft group is very welcoming and provides much appreciated support and companionship, alongside developing fine craft skills.
Southeast Northumberland's very own community radio station, Koast Radio, will be supporting local events, as well as handing out jubilee themed goody bags. There will be an outside broadcast at Hirst Park Growing Zone on 1st June, from 1:00pm until 4:00pm, covering the garden party hosted by Full Food Circle. Also, outside broadcasting of the jubilee celebration on Saturday 4th June, from 9:30am until 3:00pm at Hirst Park, hosted by Heart of the Hirst – an event not to be missed.
Ashington Cricket Club is hosting a family fun day on Thursday 2nd June, from 12 noon until the lighting of a special jubilee beacon at around 9:45pm. The event is open to the public to attend and to watch the commonwealth themed competition played by members.
Seaton Vale, Portland Estate and Breamish Court residents are embracing the community spirit of the jubilee celebrations and are organising street parties and events.
Ashington Town Council is pleased to be able to support all of the above in a small way, and would like to take the opportunity to wish everyone safe and happy celebrations.
Please support local events where you can.
Please remember that Monday 30th May 2022 is not a bank holiday, this has moved to Thursday 2nd June 2022. Friday 3rd June 2022 is the additional Bank Holiday giving many four days in a row.