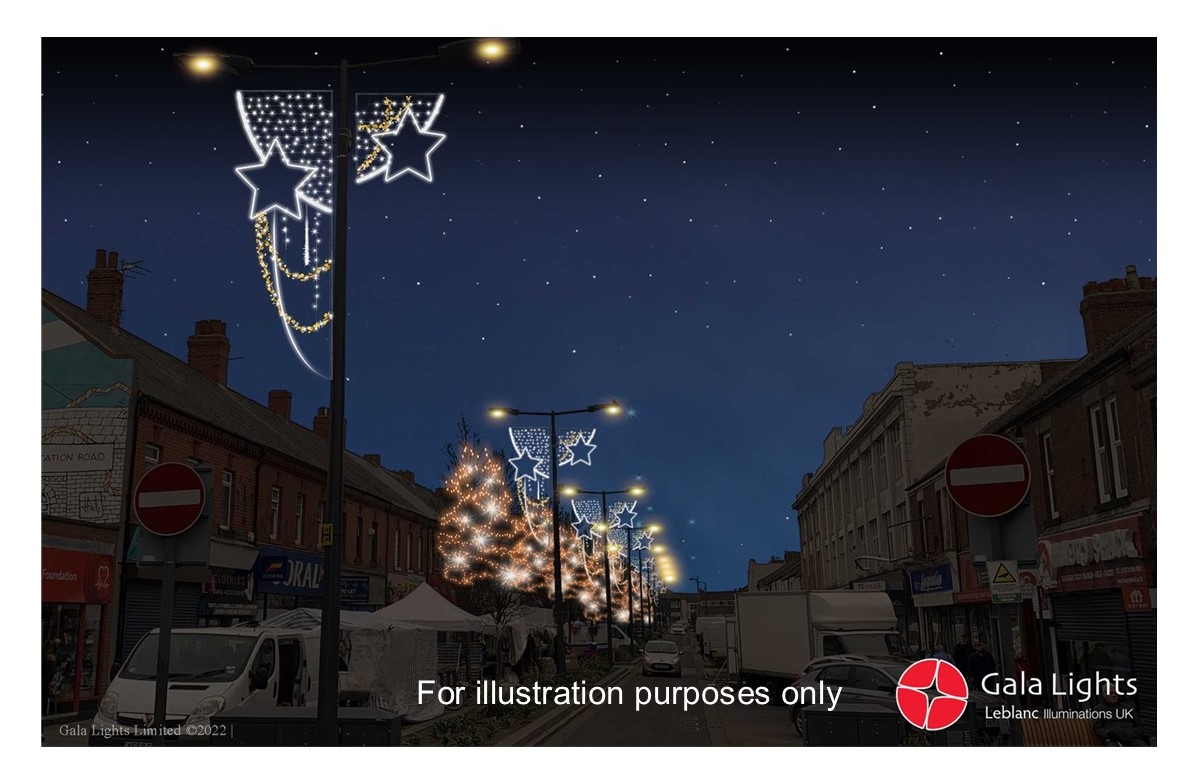 Ashington Town Council is delighted to announce that we will be working with Christmas lighting specialists Gala Lights to bring a fresh, festive flair to Ashington's main street.
Building on the locally designed Christmas lighting features the town council own, we aim to step-up the sparkle from the centre of Station Road, moving outwards.
Gala Lights have only recently been appointed as the Council's preferred supplier, following a procurement exercise. We will be working with them over the coming months to ensure that Ashington Christmas Lights have the 'wow factor' to support the high street during the festive period, and to bring some Christmas cheer.
Gala Lights have twenty-five years' experience in Christmas Lighting. Project Manager Paul Goddard said:
"We are looking forward to working with Ashington Town Council and bringing the high street to life with our professional LED lighting. The new lamp column decorations and tree lights will add impact to the town's display and we are proud to deliver this for the people of Ashington."
The Ashington Christmas Lights switch-on is held on the last Thursday of November; set your 'Countdown to Christmas' - 191 days to go!