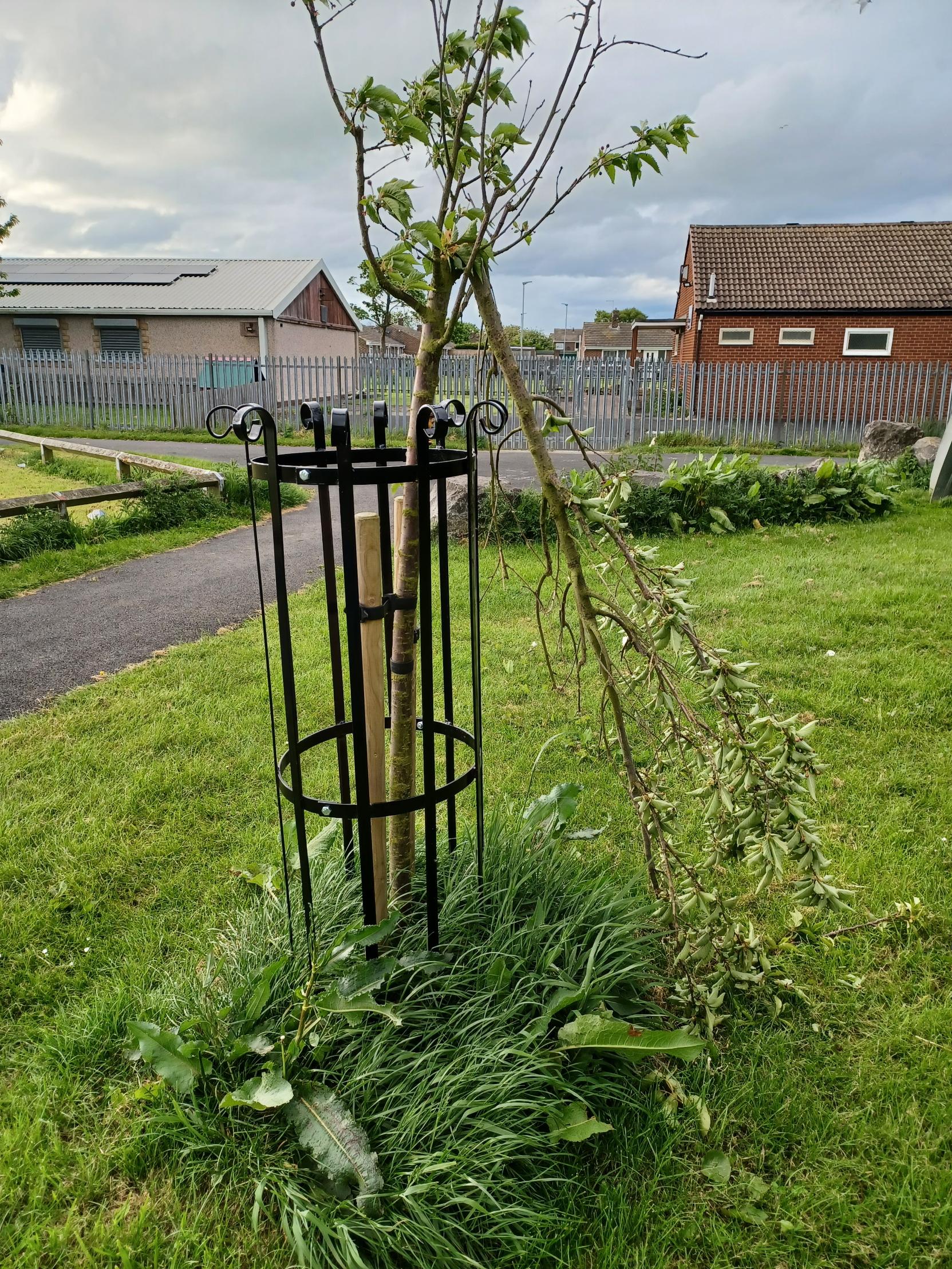 Ashington Town Council has been left sad and dismayed by the vandalism of young trees in Paddock Wood at Seaton Hirst.
The trees were planted in 2020 as an extension to the commemorative project marking the 75th Anniversary of Victory in Europe (VE) Day. A total of 75 trees were planted around the town, and the five planted at Paddock Wood have been destroyed, in what can only be described as wilful and mindless vandalism.
The trees were planted to enhance the area and to contribute towards to Council's commitment to the environment, and to reducing carbon. The trees were just into their early stages of growth and were starting to show their potential. It is devastating to think that they have been snapped without any thought to the impact on the community, and the financial cost.
Ashington Town Council invested over £2,000 in tree planting schemes in 2020, and a further £7,500 in 2022, with further planned spending in the current financial year. The Council is committed to initiatives that address Climate Change and will not give in to vandalism. Sadly, the actions of a minority will be felt by many who are deeply disappointed by this behaviour.
Cllr Jim Lang, Chair of the Climate Change group and ward Cllr for the area was at a loss as to why anybody would do this, he said:
"An individual or group sadly went to some effort to break these young trees and to try and destroy the hard work that is being put into this community. Paddock Wood is there to be enjoyed by people of all ages."
The incident has been reported to the Police and the Council's CCTV is being checked. However, if anyone saw anything or knows who was responsible, please contact the Police or email the Council at clerk@ashingtontowncouncil.gov.uk