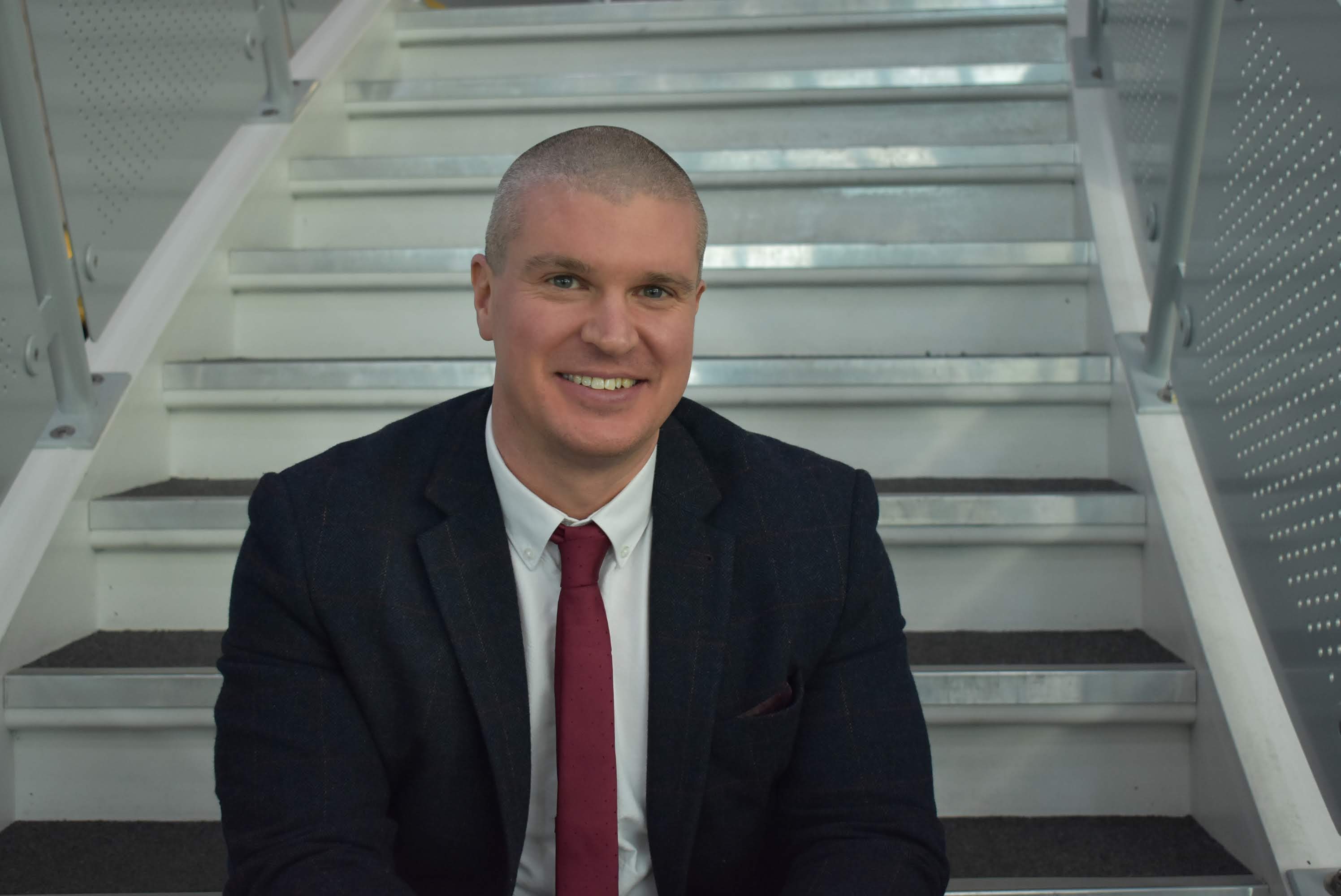 Following a rigorous selection process, the board of governors at Northumberland College has announced Gary Potts as the new Principal.
Gary will join Northumberland College in the summer and take over the helm from Nigel Harrett, who announced his retirement earlier in the year.
Gary is currently Group Vice Principal for Business, Innovation and Partnerships at Education Training Collective (Etc.), which incorporates Stockton Riverside College, Redcar and Cleveland College, Bede Sixth Form College, The Skills Academy and NETA Training Group.
He began his career as a Design Engineer following a five-year apprenticeship in toolmaking design and programming electric discharge machines. In his current role as Group Vice Principal, Gary is the strategic lead for apprenticeships, pre-employment and skills, ESF funded projects, subcontracting, commercial, T Level implementation and industrial placements.
More recently Gary led on the development and implementation of the Teesworks Skills Academy, which, supported by Tees Valley Combined Authority, focuses on providing a comprehensive skills solution to the UK's largest Freeport industrial development zone.
James Stuart, Chair of the Board of Corporation for Education Partnership North East, of which Northumberland College is a part, said: "After a rigorous and highly competitive selection process, I am delighted to announce Gary's appointment as Principal of Northumberland College.
"Gary will be joining a highly capable leadership team and board of governors. Ambitious for the North East region and our local communities, we are all looking forward to welcoming Gary to our college group as we press ahead to achieve outstanding educational experiences for our students and partners."
Ellen Thinnesen, Chief Executive of Education Partnership North East, said: "I'm looking forward to working with Gary and the wider leadership team and continuing our forward journey with a focus on strategic developments at the Port of Blyth, an improved education solution for Berwick and the continued positive momentum and progress at Northumberland College's Ashington and Kirkley Hall campuses.
"Understanding the heritage of the North East region well, Gary will ensure that Northumberland College serves our diverse communities, makes an outstanding impact on the employment opportunities provided to our students and apprentices and delivers our ambitious vision for excellence.
Gary added: "I'm absolutely delighted to have been offered the opportunity to become Principal of Northumberland College. It is a genuine privilege to be appointed and build upon the great work done by Nigel and the team so far, and to ensure that we offer real life changing opportunities in education and training to our local people and employers across Northumberland.
"I look forward to joining Ellen and the team, and meeting everybody across the college, to ensure that we continue the drive for excellence together, as a key asset to our local communities."
Northumberland College is part of Education Partnership North East, a multi-award-winning regional college group serving diverse urban and rural communities from the most Northern point of the Scottish Borders to the most Southern point of the Tees Valley. The college group also comprises Sunderland College and Hartlepool Sixth Form. 
https://northumberland.ac.uk/the-college/news/article/new-principal-announced-for-northumberland-college/