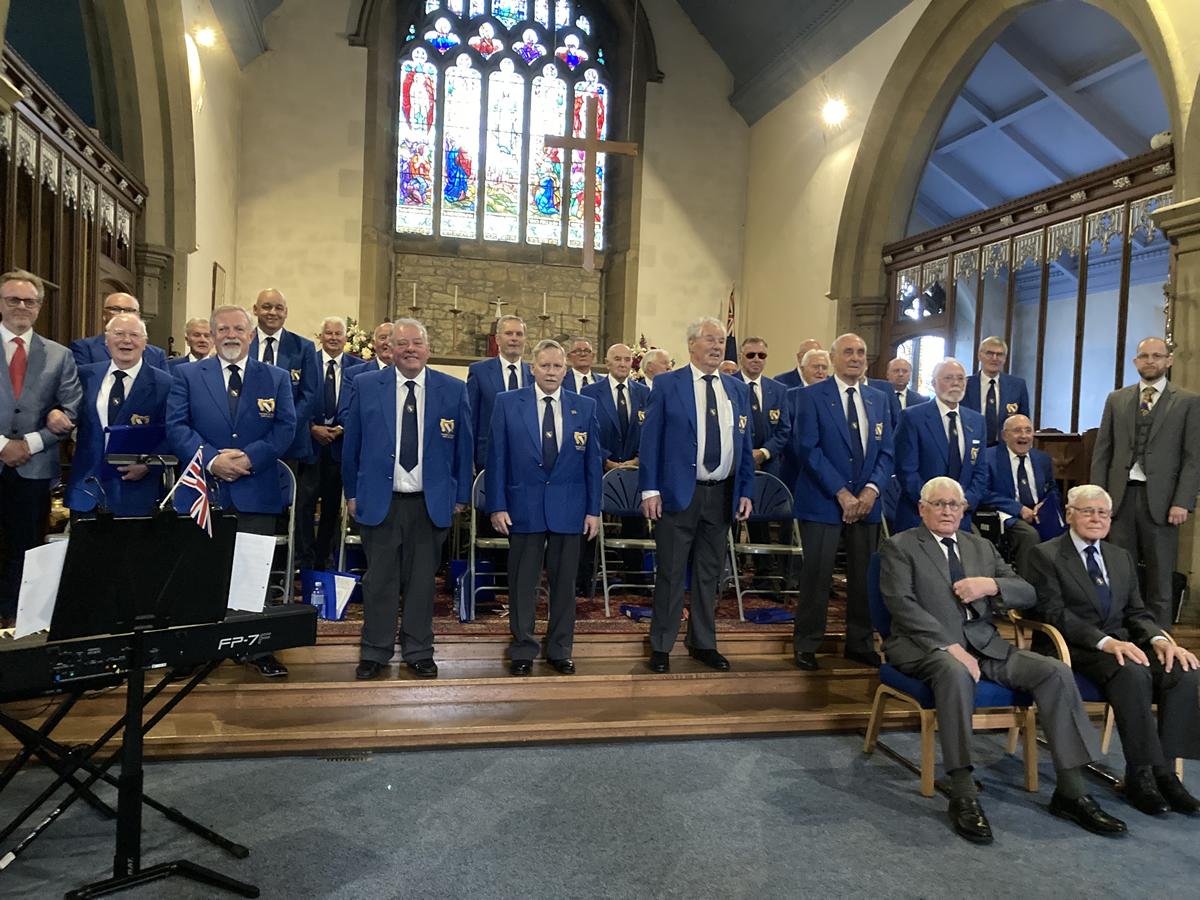 The Ashington & District Male Voice Choir's Annual Concert held at Holy Sepulchre Church had a marvellous audience of about 120 and they appreciated an excellent performance which included songs by the guest baritone, Richard Grady. The choir's program was varied with songs from various shows as well as some popular and well known numbers. The linking of the concert, a feature of the district's cultural heritage for many generation, with the Platinum Jubilee Celebrations proved very popular particularly as it gave the audience the opportunity to join in those patriotic songs so well associated with 'Last Night of the Proms' and they certainly enjoyed it.
It was also an opportunity for the choir to recognize the services of three stalwart member who between them have just short of 140 years membership. Choir President, George Wade joined in 1973 whilst his brother Bill and Eric Prytherch both joined in 1978, a tremendous feat and it was an honour to recognize these gents during the evening, a total surprise not only to them but also their fellow members.
Many people were very happy at the evening to collect one of the many fantastic raffle prizes, all of which had been donated by the members.
The community choir now looks forward to on its repertoire for future concerts and is always interested in receiving enquiries from organisations who would like to promote concerts to help boost their funds.
Cllr Bob Walkinshaw attended the Concert on his first engagement as the new Civic Head of Ashington, Bob commented, "The evening was very enjoyable with many songs on the programme being well received by the guests and audience. It was good to see the Choir and I look forward to seeing more concerts in the future."