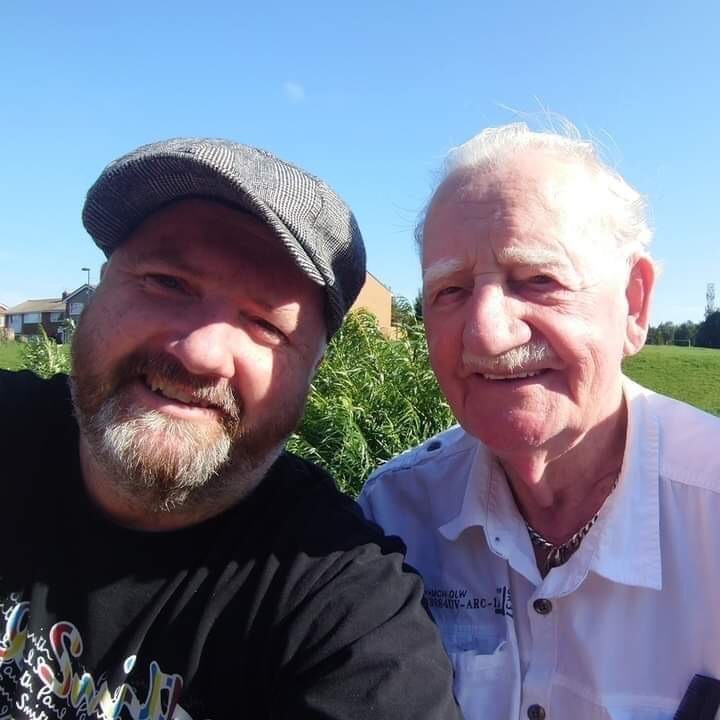 John James Munroe (JJM) is 90 years of age.
JJM was an evacuee during the 2nd World War and served his 'trade-time' with "Joe Cass Decorators".
He was also stationed as a Military Policeman in Germany, during 1952...the year that Her Majesty Queen Elizabeth was crowned.
JJM moved to "Newcastle Breweries" as a Painting Supervisor and then went on to join "Northumberland County Council" and worked in Ashington in the position of 'Base Manager' for the Youth Training Scheme.
Craig Munroe, (Volunteer Radio Presenter) at our local community radio station and Son of JJM added...
"These days, my Dad now spends some of his time actually singing to folk on Whitley Road in Newcastle!"
JJM is now set to become the 'oldest' Radio Presenter on 106.6FM.
So, why not join both John James Munroe (Senior) and his beloved Son Craig?...
They will be celebrating our Queen's "Platinum Jubilee" with some songs from days gone-by...during Craig Munroe's radio-show on Thurs 02 June 2022, 10am - 12Noon. www.koastradio.co.uk