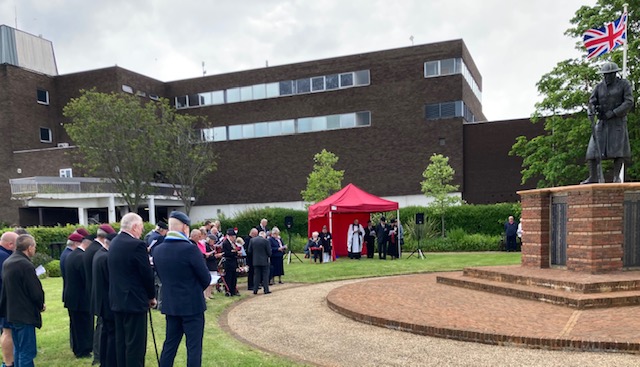 Ashington commemorated the 40th Anniversary of the Falklands Conflict as well as bringing to mind those who currently serve in the Armed Forces at a Service in the Ashington Memorial Garden yesterday.
The well attended service was led by the Reverend Chris Groocock from the Holy Sepulchre Church in Ashington.
The service demonstrated support to our current Armed Forces personnel and their families who make many sacrifices in serving their country as well as recognising those who took part in the Falklands Conflict in 1982.
The Service was organised by the Ashington Branch of the Royal British Legion, supported by Ashington Town Council, Ashington Churches Together and the South Atlantic Medal Association.