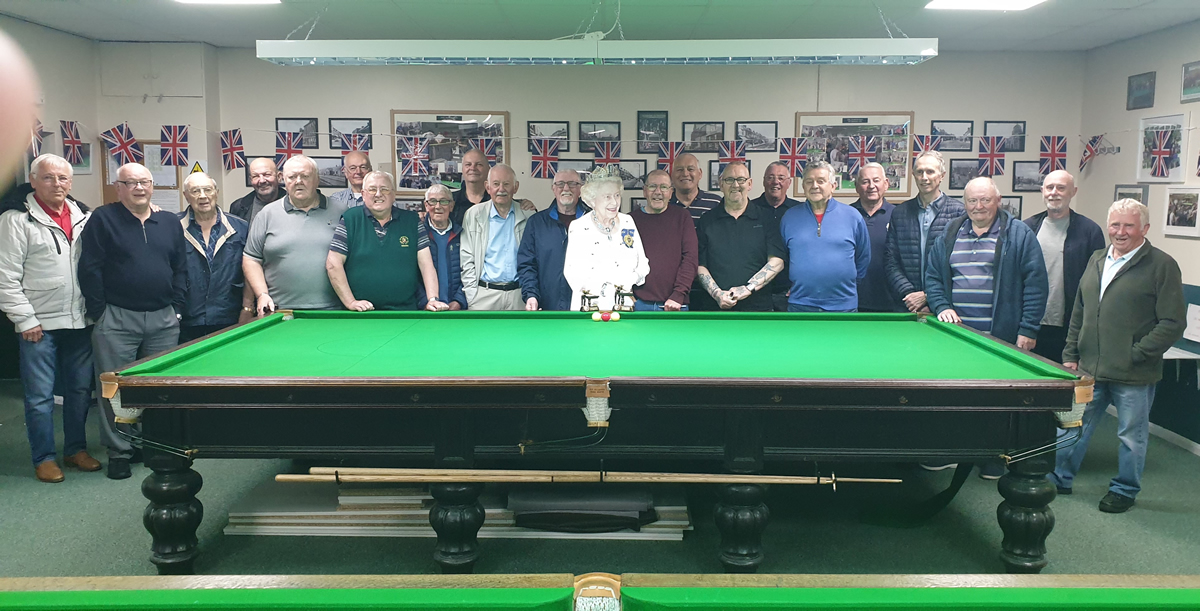 Ashington Veterans and Elders Institute held their Queens Jubilee Celebration on Sunday 12th June 2022.
The event was held in the Community Garden at the Institute, although celebrations had to go inside to complete things as the wind picked up and gave a few problems....
Everyone had a great time. A super free buffet, some great entertainment with a singer whose setlist was spot on for us, a quiz, a raffle and some excellent banter. Everyone had the opportunity to have their picture taken with the Queen, and everyone left with a Jubilee fridge magnet as a souvenir for the day.
The Institute have another event which is exclusively for members this coming Friday, they have had a billiards competition and have snooker and dominoes competitions coming up this week too.
"Thank you to Ashington Town Council for your help in giving our members a couple of weeks which are unique in history, which will be remembered for a long time". Secretary Keith Green