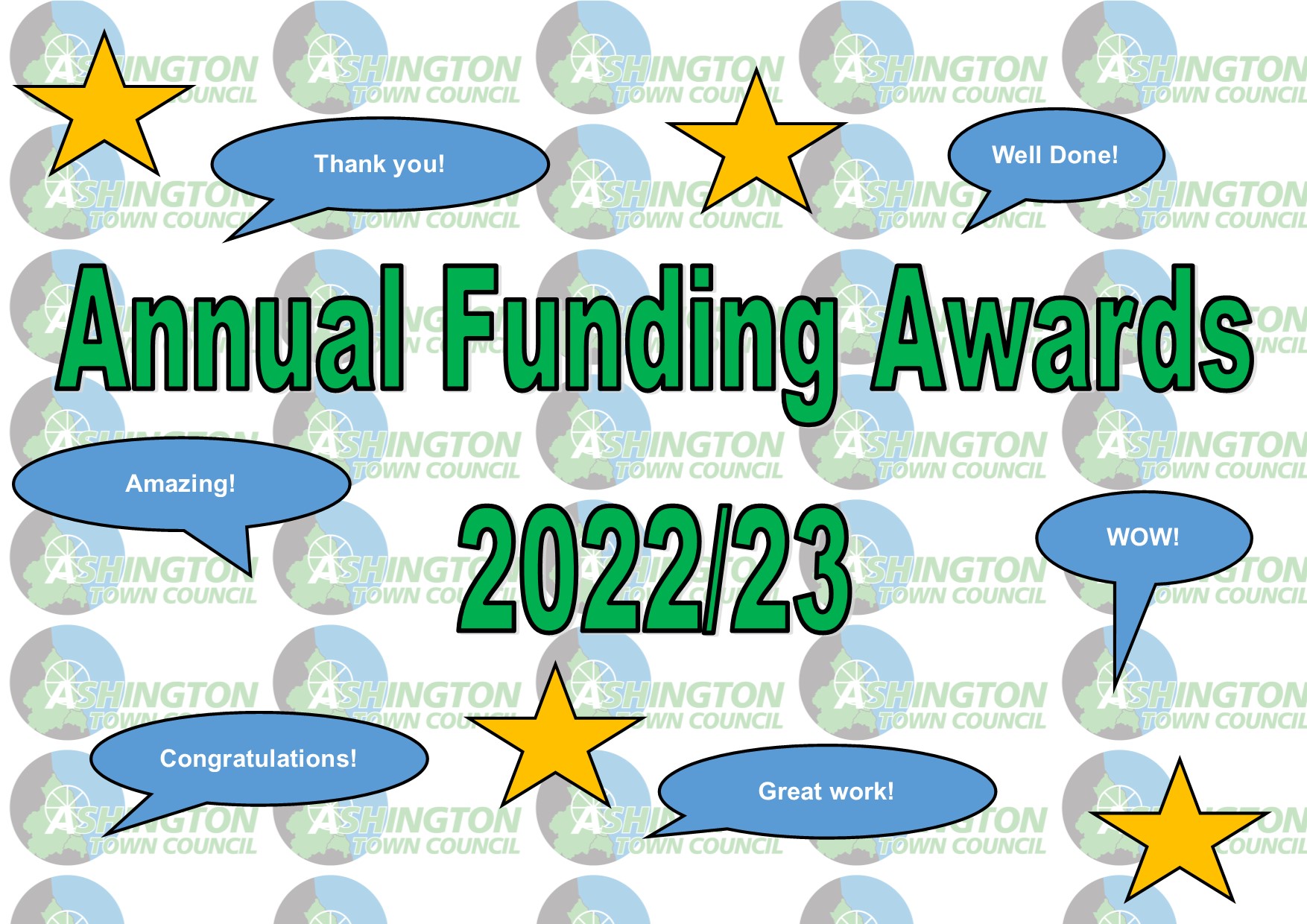 At the end of March, Ashington Town Council invited applications for Annual Grant Funding and are delighted to have now pledged £64,250. This followed a change in how awards to outside bodies are made. The Council moved to an open invitation creating more opportunity for new and emerging groups and allowing us to direct funding where we feel it would be most beneficial.
The Council recognised that in some instances funding had become routine, rather than considered, and following a thorough process, due diligence is clear.
Funding in 2022/23 represents a 50% increase on awards made in 2021/22 with several new applicants attracted. The Council is delighted to have provided for the following organisations. Please use the links provided to find out more about the wonderful work they do.
| | |
| --- | --- |
| | £3,000.00 |
| | £1,000.00 |
| | £2,000.00 |
| | £5,000.00 |
| | £5,250.00 |
| | £6,000.00 |
| | £5,000.00 |
| | £10,000.00 |
| | £5,000.00 |
| | £13,000.00 |
| | £10,000.00 |
The Council was not able to support all applications financially, but hope to have signposted others toward alternative funds. We have also offered opportunities for promotional support throughout the year, and hope that links can be maintained as groups continue to deliver in Ashington.
Many of the groups can be found on the Community Pages of the website, which continue to be updated with information for the Voluntary and Community Sector. If you are reading this and are part of that sector, please contact us to be listed.
The Council continues to invite applications for smaller grants throughout the year. The first round is open now and closes on 1st July 2022. Click on the news link below for more information.
https://www.ashingtontowncouncil.gov.uk/news/news.php?s=2022-06-06-small-grant-fund-now-open-for-applications
Council members were both impressed and moved by the applications received. There is a strong culture of support in Ashington, and the commitment of the individuals involved in these groups and organisations is exemplary. It is testament to them that they are striving forward in a positive way, following what has been a difficult two years.
The Council applaud those working in the voluntary and community sector and encourage residents to fnd out more, and get involved if they can.