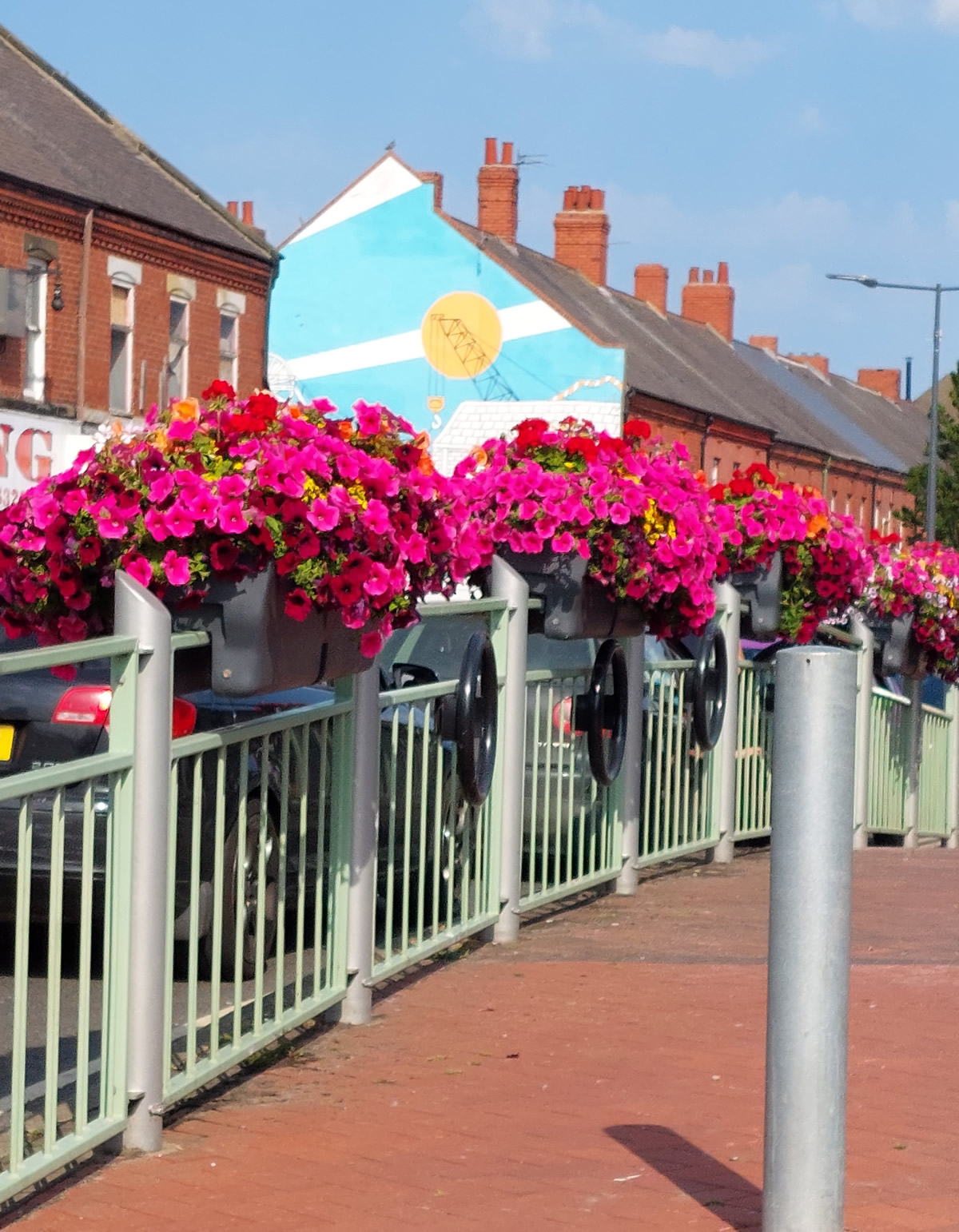 Our Neighbourhood Services Team have been working hard to keep the flowers blooming during this unprecedented hot spell.
From the troughs on Station Bridge to flower towers and planters around the town the team have been out watering and tending throughout the week. Thanks to the inbuilt water retention systems in the planters and troughs they only need watered once a week, twice when it's very hot.
For future planting the Town Council are aiming to plant more sustainable plants rather than annuals in all of the flower towers, planters and troughs. As a trial to determine which plants will most suit the sustainable aim, several of the new flower towers have been planted up with different plants.