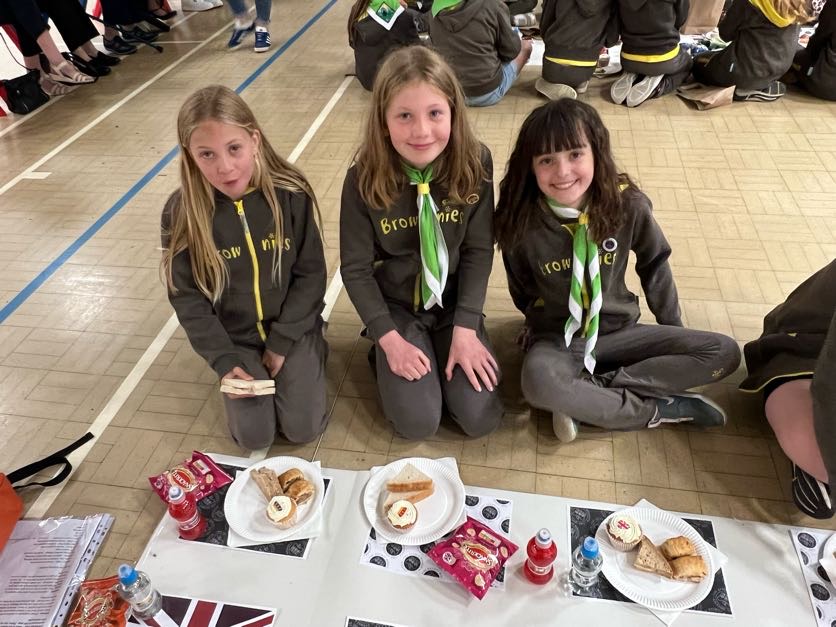 Ashington Division Girl Guides received a much appreciated £250 from Ashington Town Council's Queens Platinum Jubilee Fund. The funding was to help support costs for tree planting and a Jubilee Activity Fun Day.
The Girl Guides first Jubilee project began on Saturday March 12th when each unit plus Trefoil Guild (retired members) planted trees (with the help of volunteers) in Ashington woods. A plaque was made and put in place by the end of April. This was in keeping with what the Queen's Green Canopy request for tree planting.
Ashington Division supports all the Rainbow, Brownie, Guide and Ranger units in the Division and planned to hold a Jubilee Activity Fun Day for all girls who were available to attend. The funding from Ashington Town Council was used to provide each member with an individually plated buffet, which was presented street party style. The girls were also given celebration cake to take home.
Fun Day activities included, side show games, maypole dancing, bouncy castle, animal petting area and crafts, and ending with campfire songs including the National Anthem and Commemorative Badge Presentation. The Fun Day was a huge success providing a once in a lifetime opportunity for the girls and leaders to be part of the Queen's Platinum Jubilee.