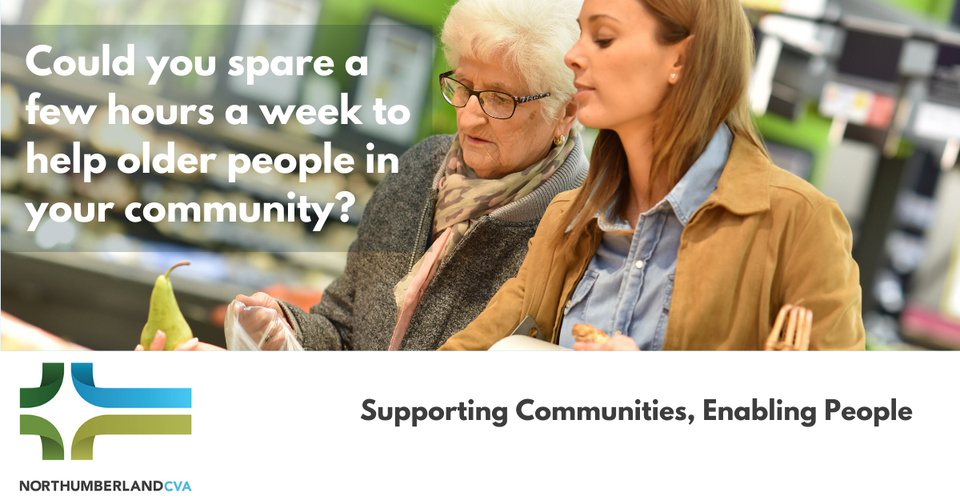 We are looking for volunteers in Ashington, Bedlington, Blyth, East Sleekburn, Newbiggin by the Sea and New Hartley areas to support older people on our Assisted Shopping Scheme.
Our Assisted Shopping Scheme provides enables older and disabled people to participate in day to day tasks like shopping, going to the Bank or Post Office or just a cup of tea and a chat at the café.
The Assisted Shopping Scheme runs on Thursday mornings. Volunteers would be required to support an older person, including wheelchair handling, guiding and getting on and off the minibus. Full training would be provided and a DBS check.
If you would like to volunteer please get in touch with rob.gillie@northumberlandcva.org.uk