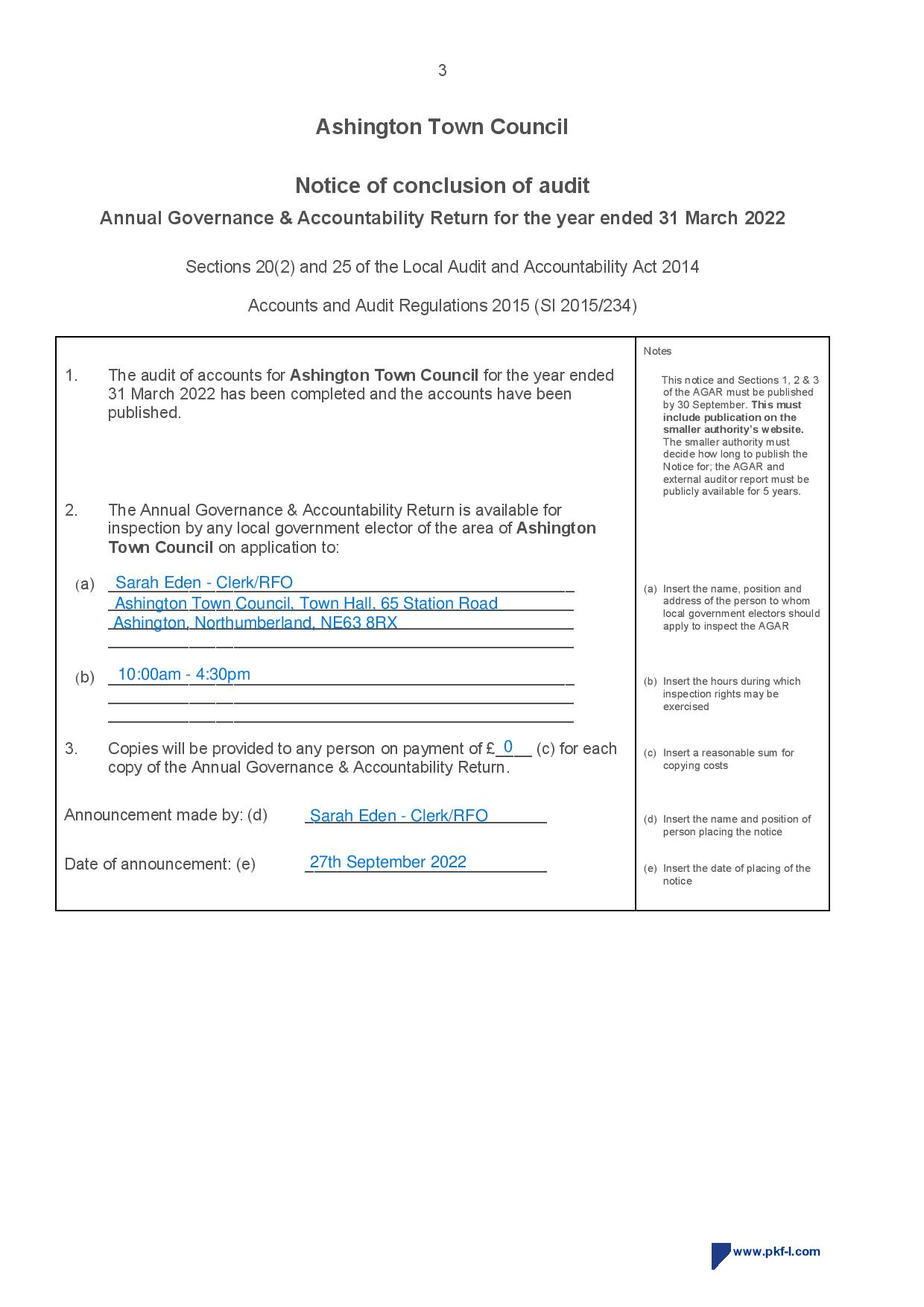 PKF Littlejohn LLP are the externally appointed auditor for Ashington Town Council. Following the submission for year ending March 2022, PKF Littlejohn has confirmed they have completed the review of the Annual Governance & Accountability Return (AGAR) for Ashington Town Council.
Full details of the documents included with the submission can be found on our website, this includes the external audit report received on completion. Members of the public can request copies, or seek to view the information, as detailed in the Notice of Conclusion.
The external auditor report and certificate details any matters arising from the review. The AGAR was found in accordance with Proper Practices and no other matters came to attention giving cause that relevant legislation and regulatory requirements had not been met. The report noted inaccuracies in accounting statements, which did not reflect the financial information submitted. The Clerk/RFO notes that these errors are in the copying over of information, not the financial information itself, and figures will be restated accurately at the year end.
ANNUAL GOVERNANCE AND ACCOUNTABILITY RETURN (AGAR) 2021/22