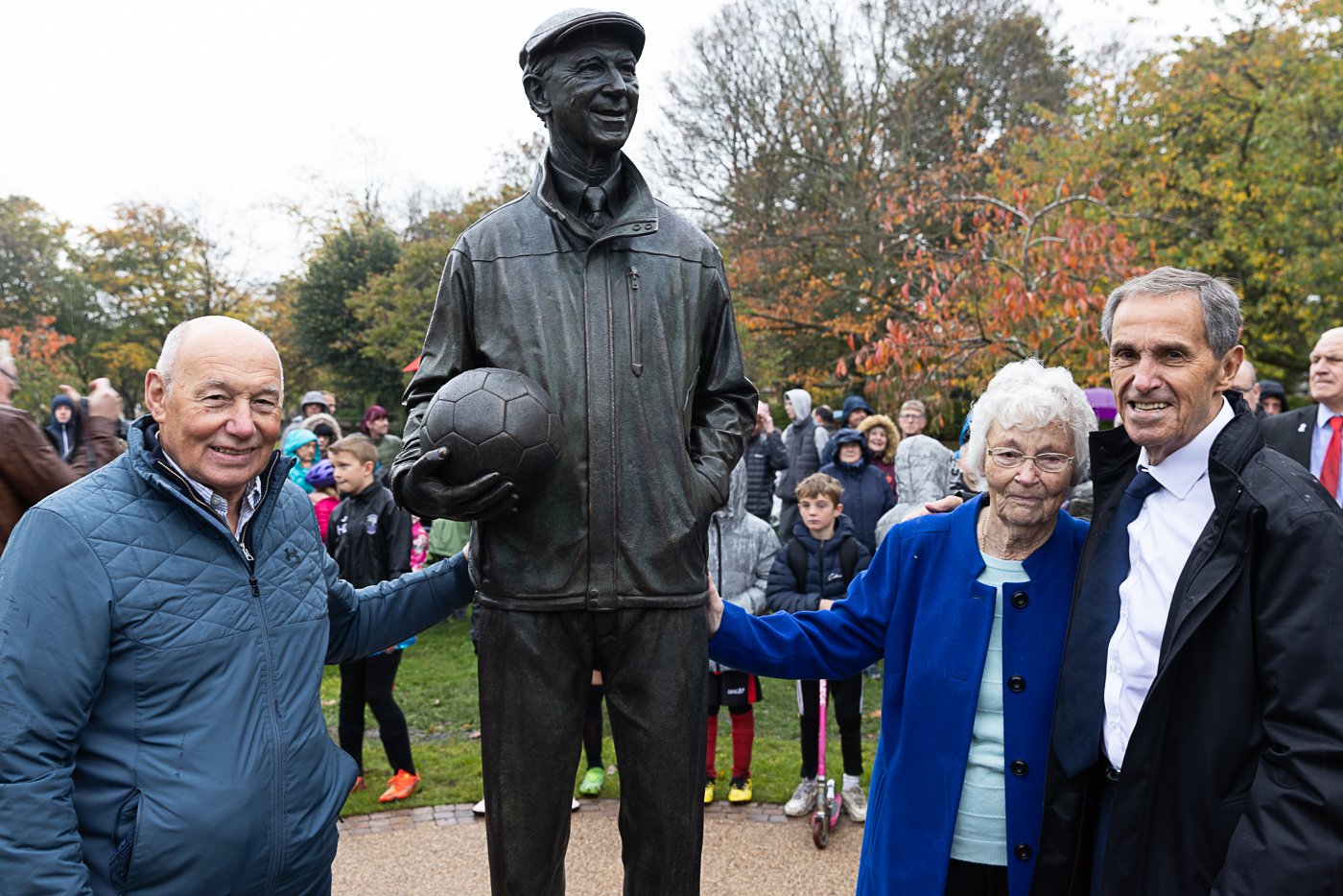 Ashington Town Council has a dedicated webpage to the Jack Charlton Statue & Ashington's Footballing Heritage Project. Photographs, footage, interviews and the story of the works in the making, as well as the unveiling event, will be added over the coming weeks.
Here is a small selection of those kindly taken and provided by Keith Saint of Ashington Camera Club.
Unveiling speeches, Chair of Ashington Town Council, Cllr Mark Purvis, Cllr Caroline Ball and Mrs Pat Charlton.