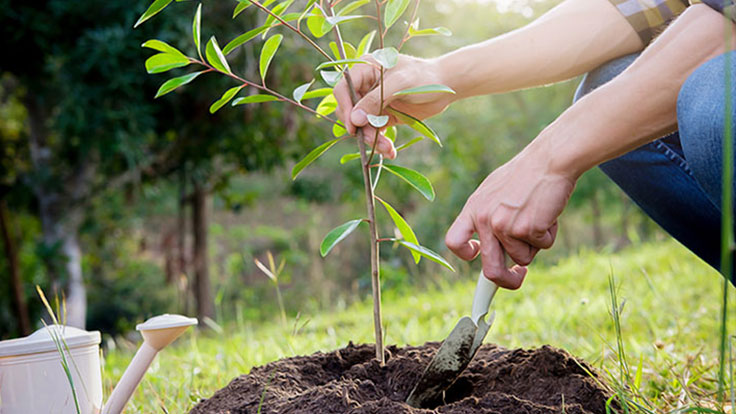 Ashington Town Council has set a target of 1500 trees to be planted in 2022/23 and we need your help to achieve it.
We have mapped areas of the town where tree planting has already taken place. The trees already planted are a mixture of young trees around 2m tall and provide an instant impact. The rest are made up of small whips which will take some time to get established.
The three projects completed in spring of this year included, a scheme on the grassed area along Woodhorn Road, near Woodhorn Villas and close to the roundabout onto Woodhorn Road. The A197/A1068 junction at the east entrance to the town, and the largest tree scheme just off Newbiggin Road, opposite the Freeman Way roundabout, which consisted of 24 trees in total.
Another five schemes will be completed this month, weather permitting and in the coming spring. These schemes will see another 73 trees planted.
We are asking community groups, organisations, and residents to help by planting trees in your garden and registering these with us.
You can register your tree planting by completing the form on our dedicated tree planting page; Ashington Town Council - Tree Planting Map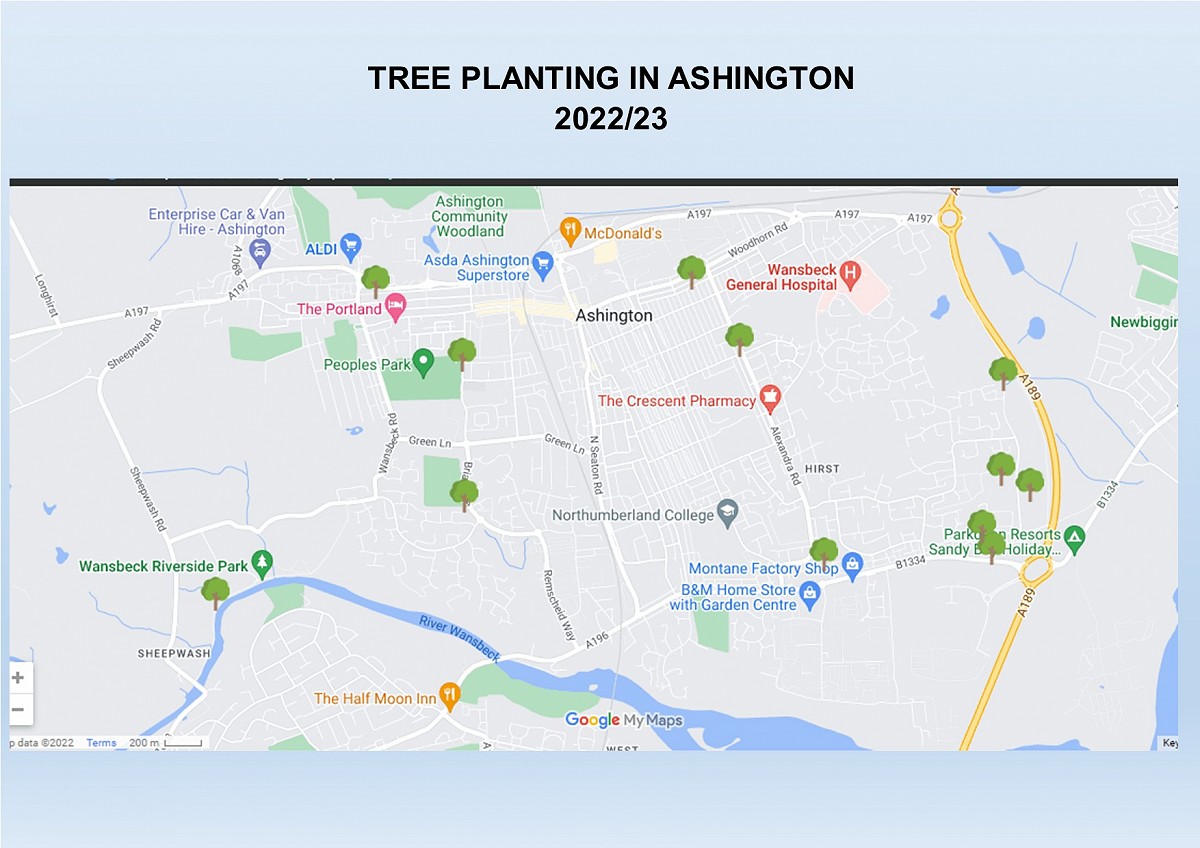 Once you have registered your tree it will be added to the map above and the aim is to reach our target of 1500 by the end of 2023. You will be able to track tree planting progress on the target bar.
For more information on Ashington Town Council's pledge to tackle Climate Change click here.