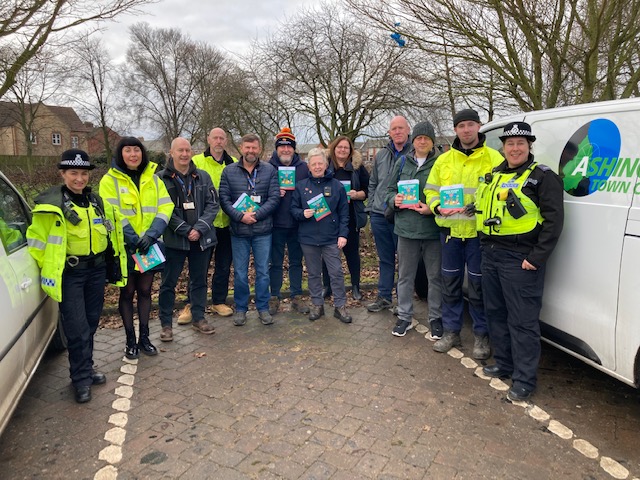 Northumberland County Council's Environmental Enforcement Team, have been out and about in the Central and Hirst wards of Ashington to deliver the 'Love Where You Live' leaflet.
The leaflet encourages the correct disposal of waste and has been delivered to over 500 households. The Enforcement Team were supported by Ashington Town Council officers and Northumbria Police (photographed).
The Environmental Enforcement Team will continue to target the area and work with residents to tackle those who are responsible for fly tipping.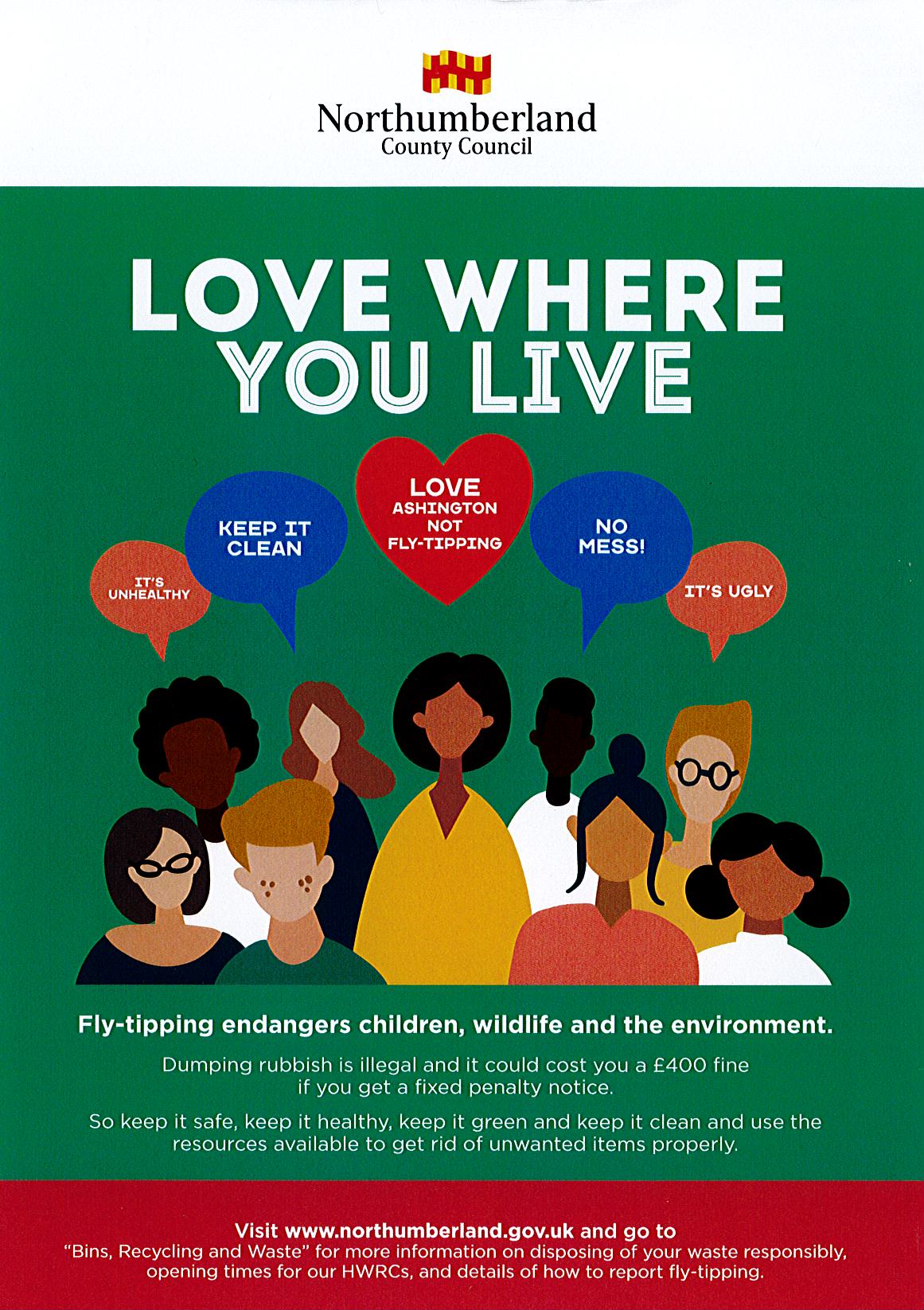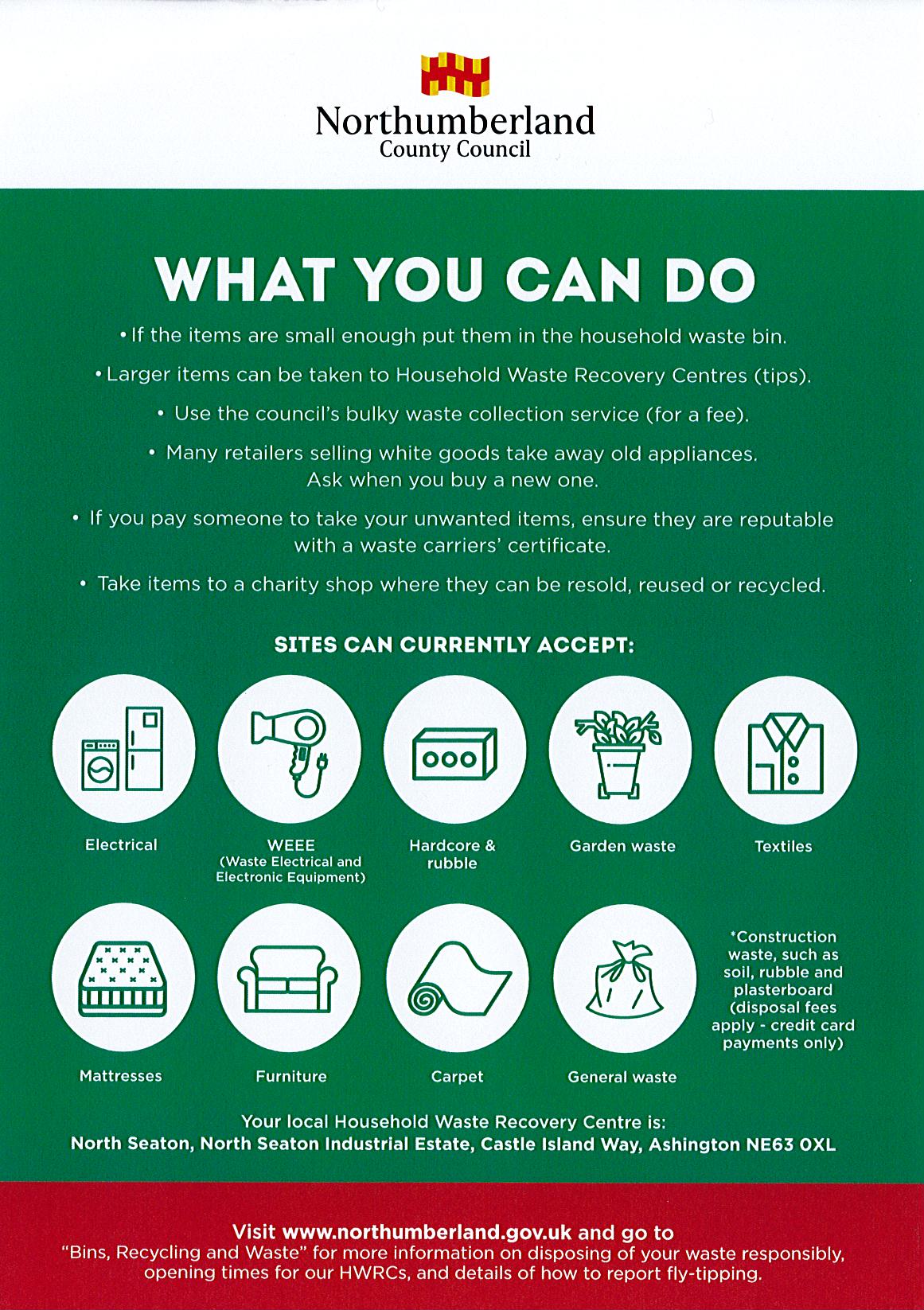 Ashington Town Council is committed to tackling the problem of fly tipping and works closely with County Council staff in removing fly-tipping and waste. Unfortunately fly-tipping is an ongoing problem for Ashington and other towns in Northumberland and local authorities are facing significant costs for the disposal of rubbish. In Ashington, in 2022 alone, there were 1,164 fly tips picked up by the County Council's Rapid Response Team, a total of 83,960kg of waste!
Northumbria Police have supported the effort as part of a Neighbourhood Action Week (23-29 January) in Ashington, with the general aim of reducing crime and anti-social behaviour as well as improving trust and confidence in policing across the town.
To find out more about disposing of your waste responsibly visit our 'A Clean Green Ashington' webpage at: Ashington Town Council - Search