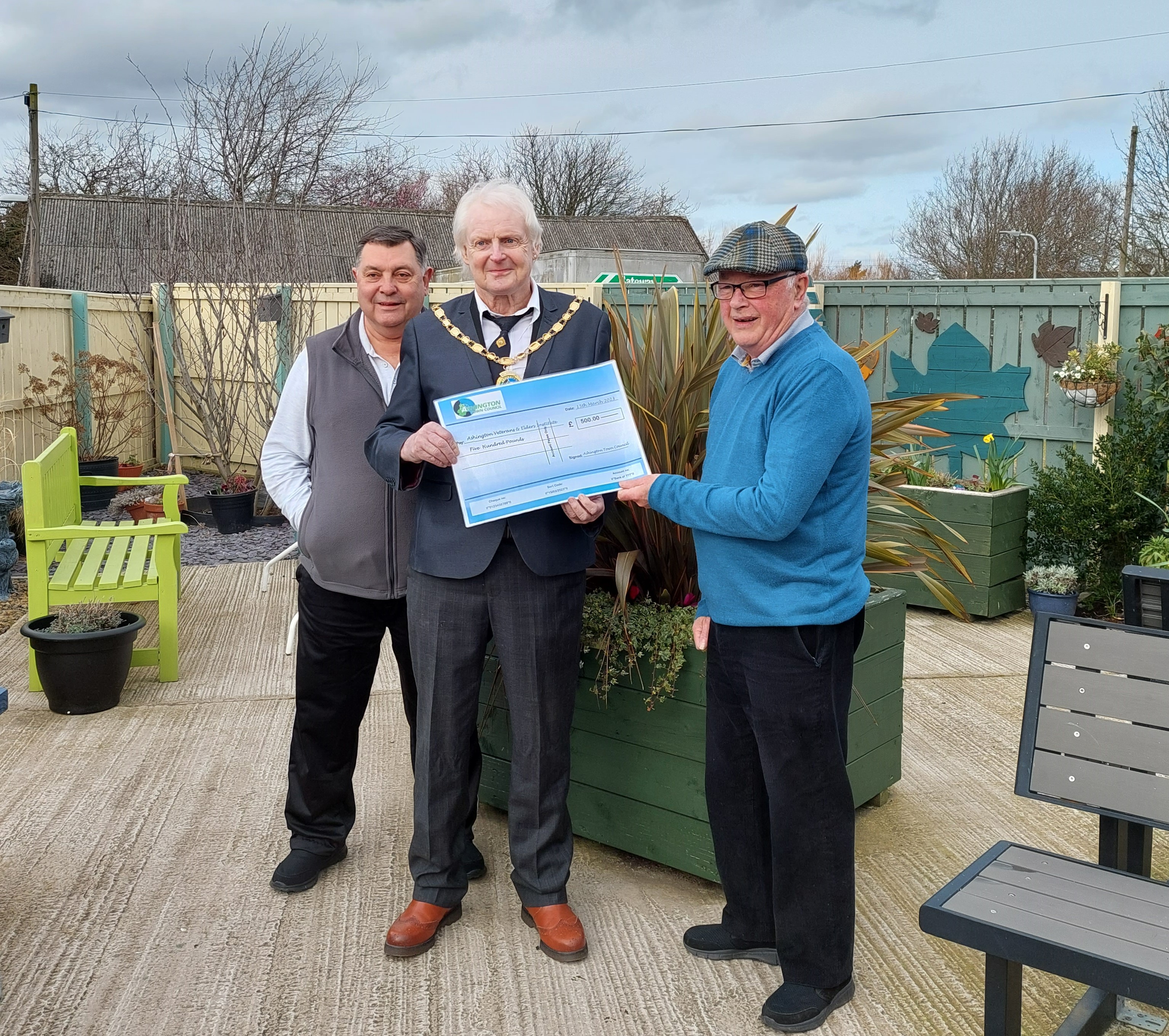 The Civic Head, Cllr Bob Walkinshaw visited Ashington Veterans and Elders Institute on Wednesday 15th March 2023.
The Institute were successful in applying for £500 from Ashington Town Council's Small Grant Fund. The Civic Head presented the cheque to Vice Chair, Lol Duddridge and volunteer, Ian Besford.
The Institute had requested funding to help toward energy costs which have risen significantly. They have cut the times the heating is on by three hours a day to save money, but the premises are open from 8am until 11.00am for members many who are elderly. They anticipate energy costs of £6,000 for the current year ending September 2023. Previous energy costs were £900.
Secretary Keith Green commented that, "The Institute received funding in 2022 to purchase tools to help with the production of wooden garden items, which are sold to raise funds for Wansbeck General Hospital and SSAFA. We are extremely grateful to Ashington Town Council for the funding and value their continued support".