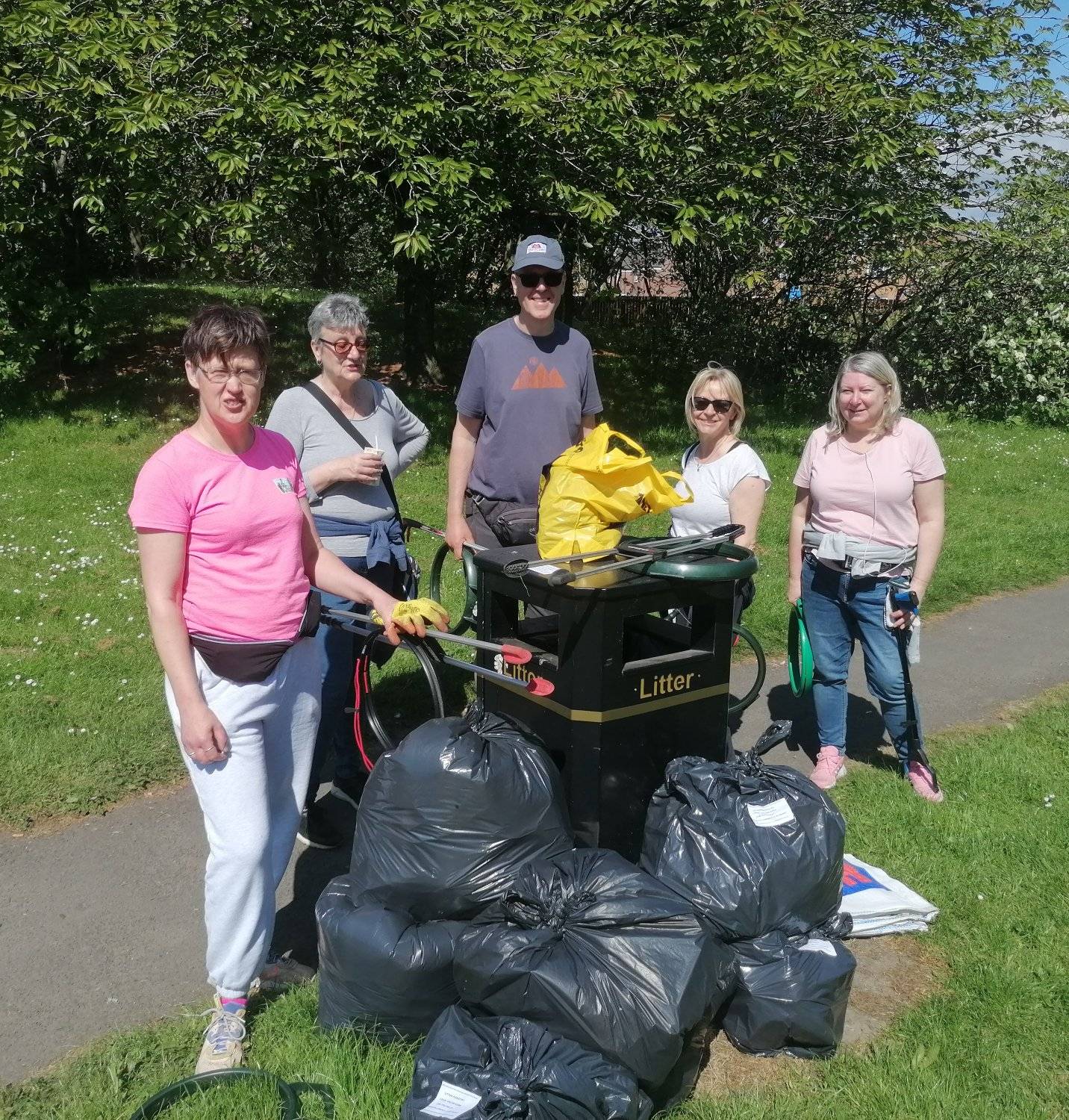 George and the team were out litter picking on Saturday 27th May. George, Wendy, Jacqui, Joy, Rosalind and Scott took advantage of the good weather and litter picked the footpath from KFC to the entrance of Ashington Rugby Ground, then they picked around the ground itself and back via the A1068 onto the Morpeth Road completing the circuit back to KFC.
Several bags of litter were collected and then picked up by the Northumberland County Council Team.
Well done to everyone involved.
If you are interested in joining the Ashington Community Litter Picking Group, visit their Facebook page here.