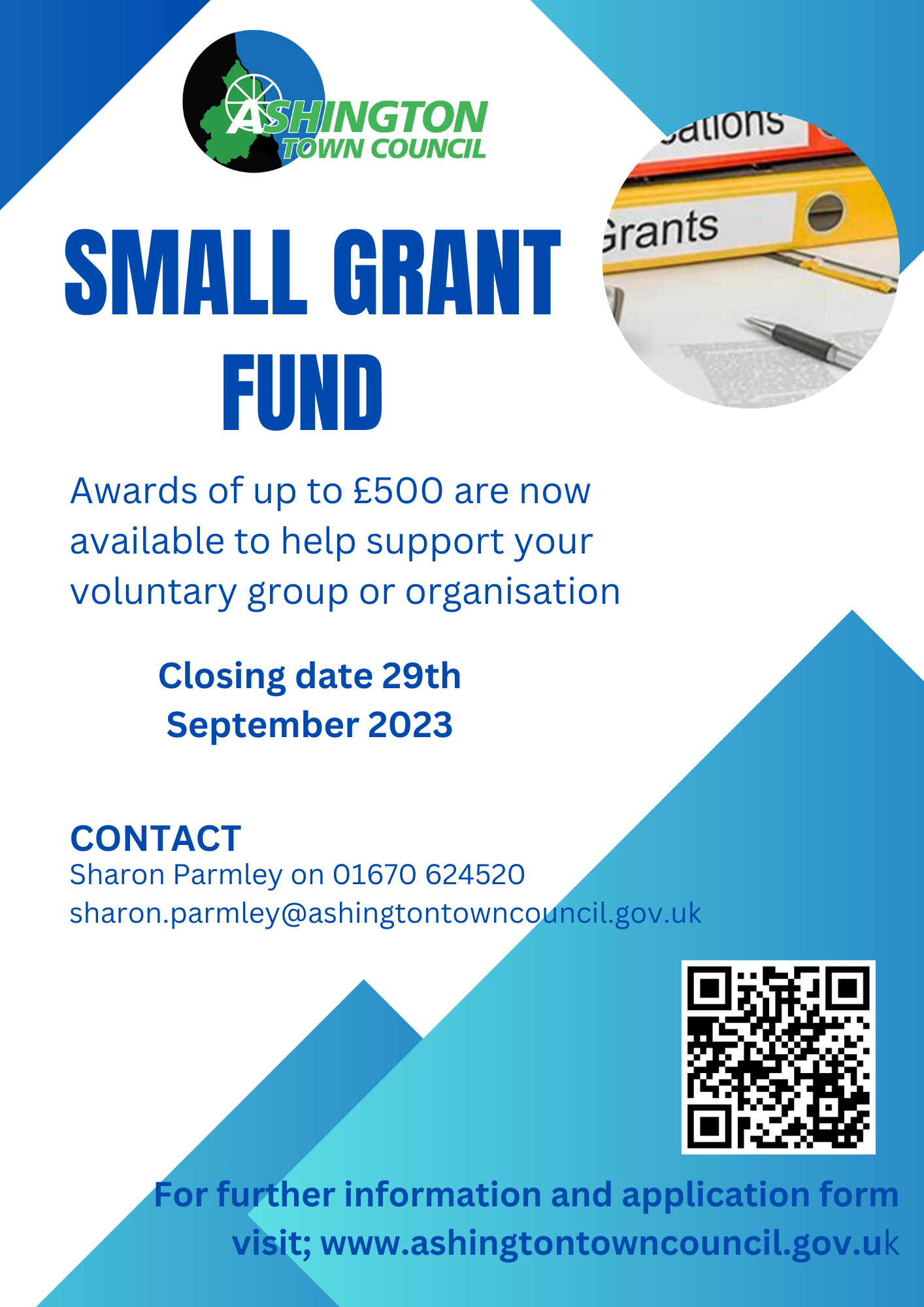 Ashington Town council's agreed budget for 2023/24 includes a Small Grant Fund, which Community Groups and Organisations can apply for grants of up to £500.
The Fund is available quarterly and is now open for the third quarter of 2023. The closing date for applications is Friday 29th September 2023.
Grant Aid is for voluntary, non-profit making organisations who provide facilities, activities, and services principally for residents served by Ashington Town Council.
You can only apply for a small grant once in the current financial year, so if you haven't applied this year click on the link below to get your application form.
Application forms and how to apply can be found at Ashington Town Council Grants
If you need any help with your application or have any queries, contact Sharon on 01670 624520 or email; sharon.parmley@ashingtontowncouncil.gov.uk