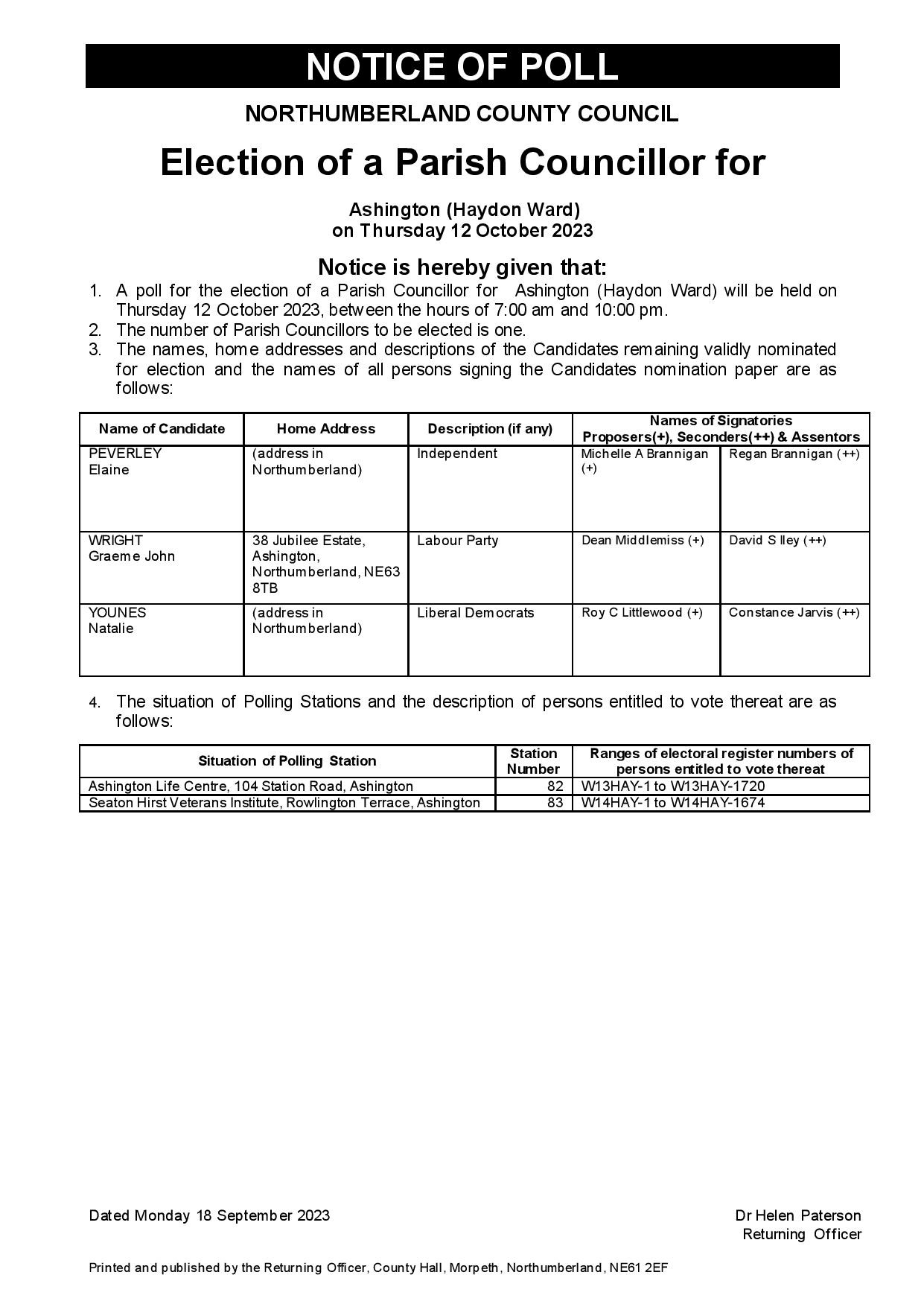 A by-election for the office of Councillor for the Haydon Ward will be held on Thursday 12th October 2023, to elect one Councillor.
The names of those Candidates remaining validly nominated for election are listed below (shown in the order they appear on the notice of poll):
Elaine Peverley (Independent)
Graeme John Wright (Labour Party)
Natalie Younes (Liberal Democrats)
The Notice of Poll and Statement of Persons nominated are linked below.
Statement of Persons Nominated (Haydon Ward)
In person voting will take place at Ashington Life Centre, and Seaton Hirst Veterans Centre, between the hours of 7:00am and 10:00pm. Please ensure you note the polling station shown on your polling card before you set off. Please also remember that you need photo ID to be able to vote at the polling station.
If you are registered for a postal vote, you will receive this automatically. If you wish to register for a postal vote, please follow the link below to download and print the form. You can also get a copy of the form from NCC Customer Services, or Ashington Town Council, both located in the Town Hall on Station Road. You have until 5:00pm on 26th September to register for a postal vote (11 working days prior to the election).