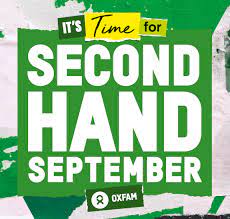 I am just over halfway through Second Hand September and just received my free post cards from Oxfam along with an inspirational poster and some handy tips and tricks to dress well while helping the planet.
I confess to being a bargain hunter and am always buying new clothes in the sales, but this month I am deleting all those emails with special offers without opening them! So as well as not adding to my overflowing wardrobes I am saving a fortune too.
WHAT IS SECOND HAND SEPTEMBER?
Shop second hand and donate, reuse, rewear and restyle during Second Hand September – and beyond!
When you shop and donate second hand, you reduce waste, take a stance against climate change, and help create a fairer world – and you do it all while looking fabulous.
Since 2019, Second Hand September has inspired thousands of people to shop in a way that is kinder to people and planet.
This year, signing up will get you a free limited edition poster and postcard set, so you can spread the word about sustainable shopping, and help fight the climate crisis in style.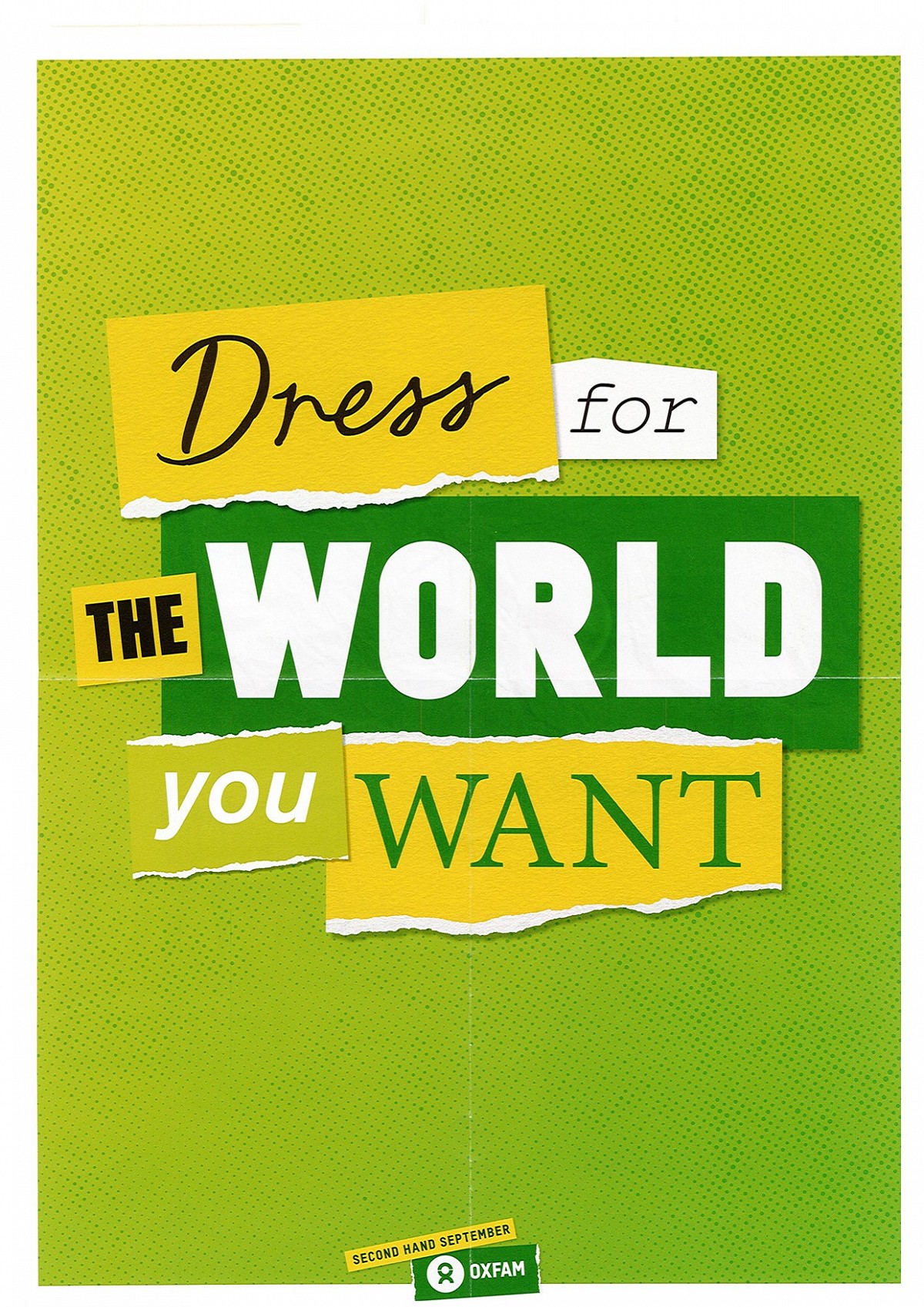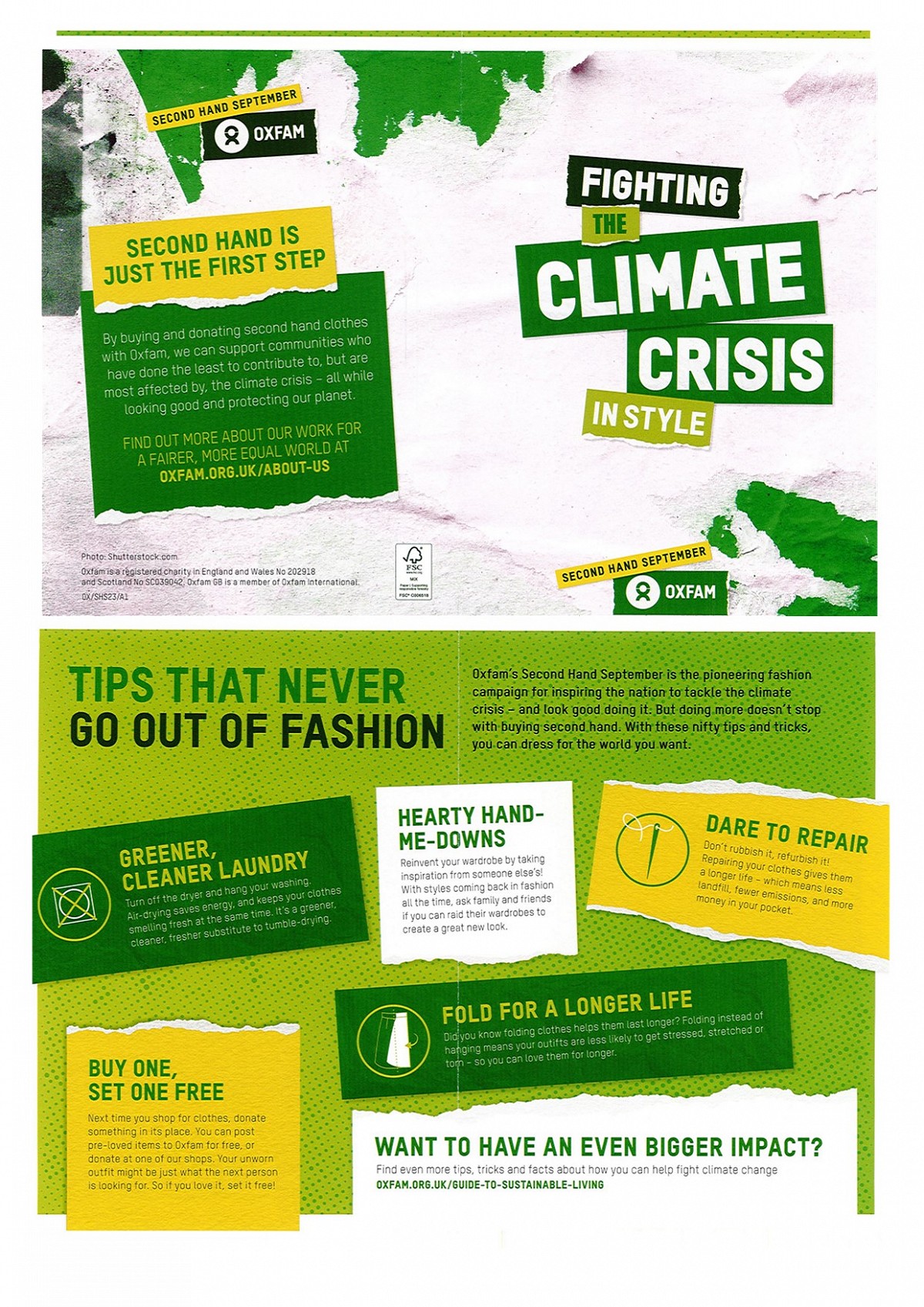 Why not go along to the Hirst Welfare next Thursday, 27th September for plenty of pre loved clothes to choose from.