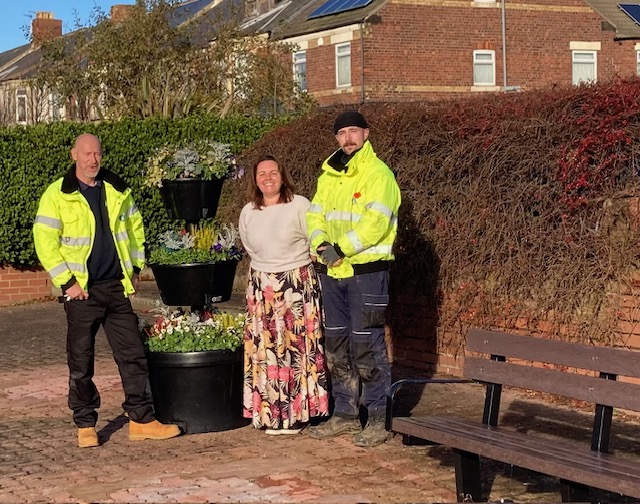 The seating area at Laburnum Terrace has undergone recent enhancement works to upgrade the amenities and appearance of this public space frequently used by Ashington residents.
Councillor Caroline Ball recently visited the renovated site to see the results, along with Neighbourhood Services Officers, Mark and Ryan who completed the project.
Improvements include the removal of aging and inefficient floral planters and seating. In their place 3 new floral planters have been installed to provide vibrant greenery and showcase seasonal displays.
Additionally, new seating and a litter bin have also been included to give residents and visitors a pleasant area to relax and keep the area tidy.
Councillor Ball remarked, "It was gratifying to work with our town council workers to rejuvenate this community focal point at Laburnum Terrace, we hope the enhanced public space is appreciated by residents and visitors alike."
Regular improvements like these may seem modest but greatly enhance utilised green spaces around town. The Town Council continues efforts, to ensure public areas meet the needs of residents in each neighbourhood.