Ashington Town Councillors and Officers were at the Ashington Tuesday market yesterday, as part of the Great Big Green Week Campaign.
We invited other organisations to join us and we are pleased to say we had representatives from Northumberland County Council Climate Change Team, Groundwork NE & Cumbria, Citizens Advice Northumberland and Climate Action Wansbeck.
This September, people across the country will come together to take positive action with their communities; hosting events and activities to inspire others to step up for climate, nature and people, and call on decision makers to create a safer, greener future.
Ashington Town Council had a free raffle, which was open to all to win a water butt, which was donated by Northumbrian Water, a slow cooker and an air fryer. All very useful items to be used to conserve energy and resources.
The lucky winner of the air fryer was Carol with the blue ticket, 256-260.
The winner of the water butt was Lindsey with Pink ticket, 26-30
The winner of the slow cooker was Brenda with Yellow ticket. 26-30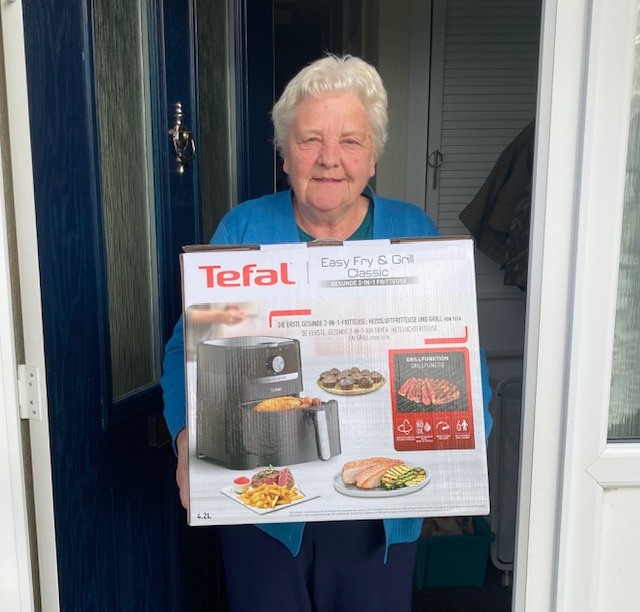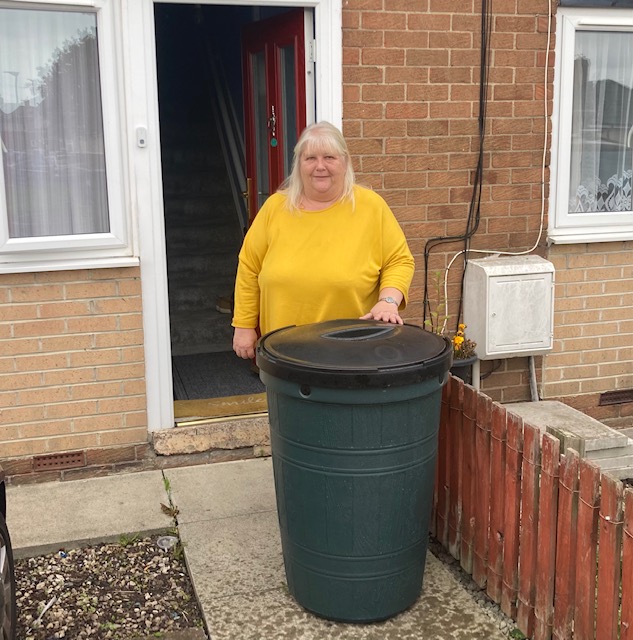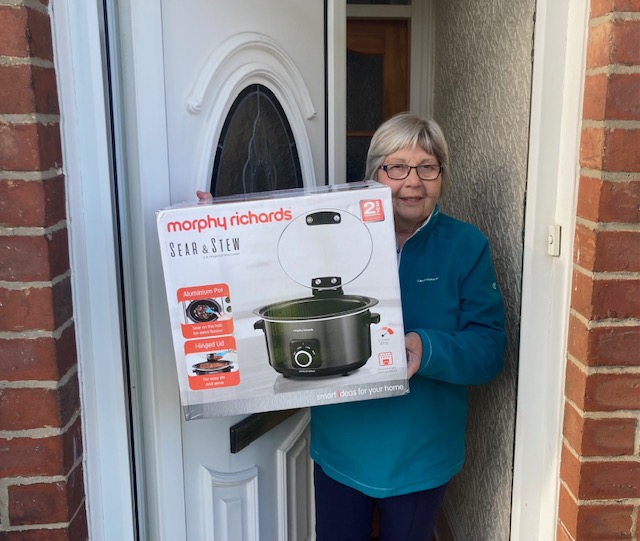 You can find more information about Ashington Town Councils climate change action on our designated climate change web pages, here or follow us on Facebook
NCC Climate Change Team were giving out advice on how to recycle you household waste. Highlighting what can be put into your green bin. To find out more information on recycling visit Northumberland County Council - Reducing Waste
Groundwork NE & Cumbria had The Green Doctor advice on hand. Groundwork's Green Doctors help UK residents stay warm, stay well, and save money on household bills.. To book a visit Green Doctor, helping UK residents stay warm, stay well, and save energy. - Groundwork
Climate Action Wansbeck had some fresh produce to give away as well as handy recipies for cooking on a budget and information on the Full Circle Food project. To find out more visit News and Events – Full Circle Food Project
Citizens Advice Northumberland were helping with smart meter information and how to save energy, find smart energy tips here 15 Top Energy-Saving Tips - Citizens Advice Northumberland
A big thank you to NCC Neighbourhood Services Team for providing the stalls for the event.