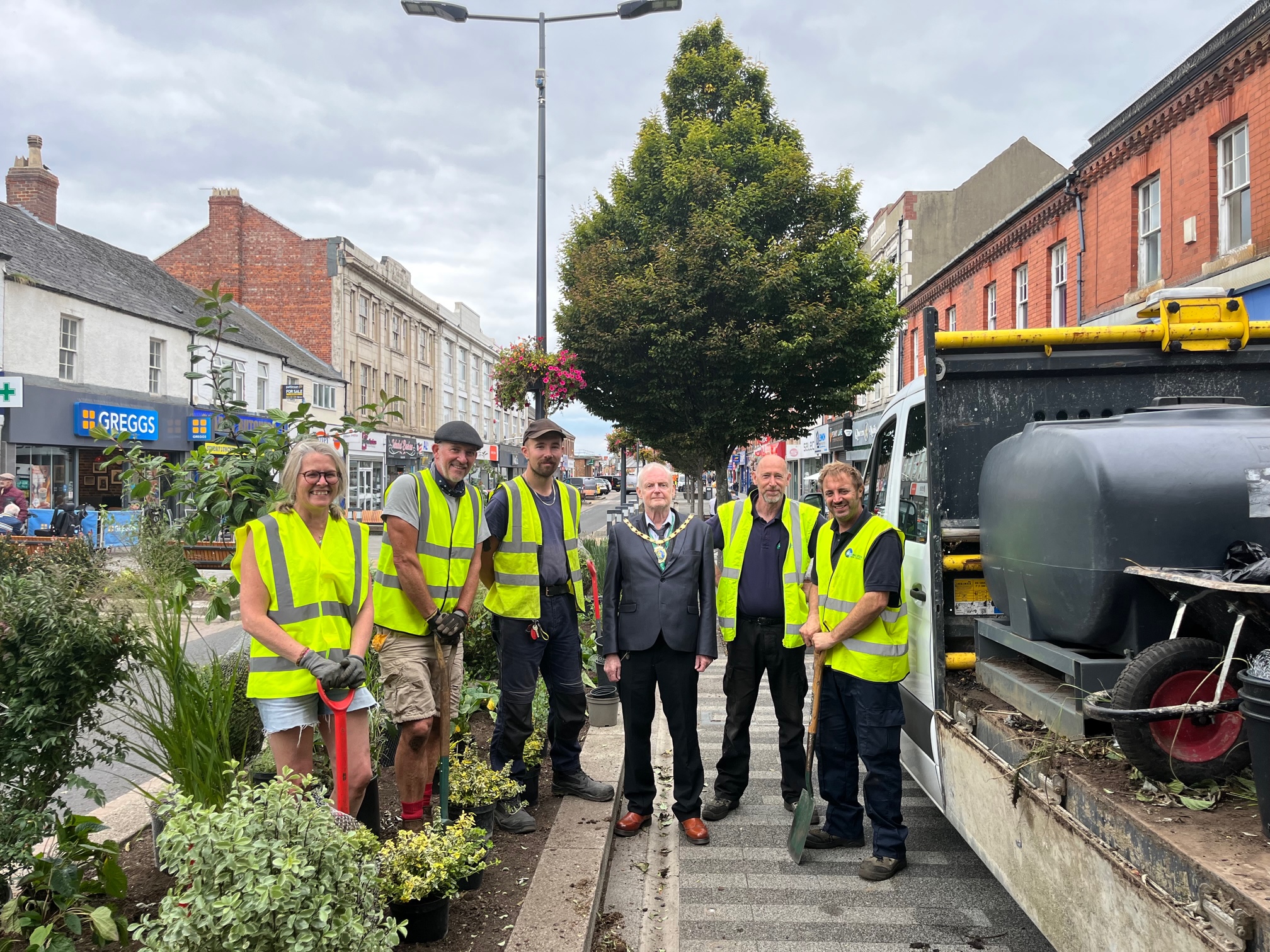 Plans for sustainable planting started back in March 2022. We are delighted that 6-months later we can enjoy the fruits of some very hard labour.
Planting on Station Road is lush, green and eye catching. It will change throughout the seasons. We hope that everyone will recognise and enjoy the changes, especially the young people who designed the signage, and helped convey the message of sustainable planting back in July.
As people drive into Ashington, our gateway features have impact, and we are very proud of the finished results.
Thank you to Sean Murray of Garden Narratives, who was supported by volunteer landscape gardener Jo Pilling, as well as and our very own Ashington Town Council Team; Mark Air, Ryan Appleby and Stephen Humphrey.
Thank you also to WL Straughan & Son Ltd.
The video linked below shows how the project has developed, but please visit the town and enjoy the finished result in real life.