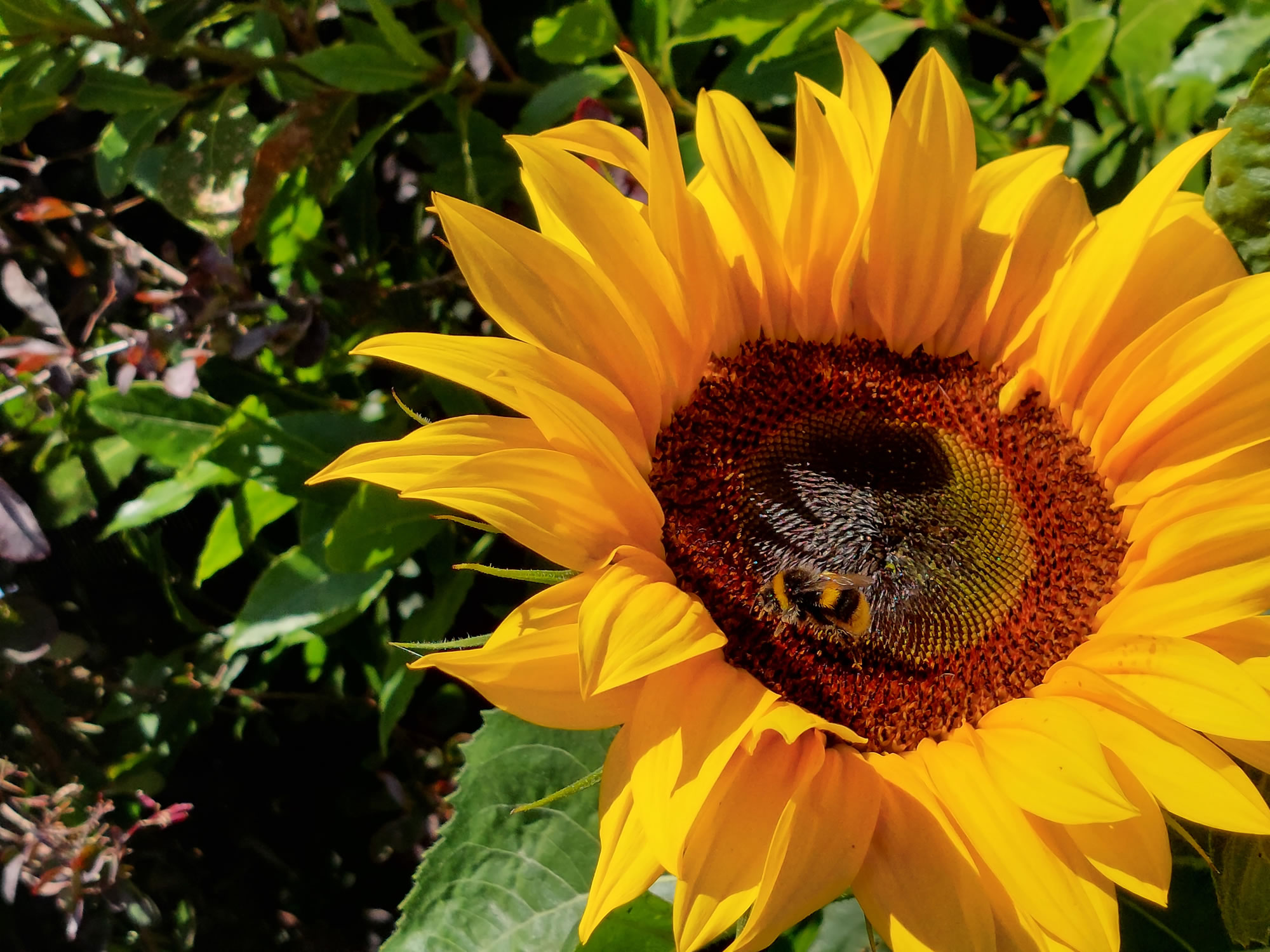 The competition has again proved that Ashington has some outstanding gardeners. This year's entries were judged by gardening expert Mr Bob Bell, Ashington's world champion leek grower, and Mr Chris Lang, a previous winner of the garden competition.
All winners were visited by the Civic Head, Cllr Bob Walkinshaw and presented with their prizes. The Civic Head commented "everyone has done extremely well, and the standard of gardening has been outstanding from not only the winning gardens but from everyone who entered. I believe the judges had a really difficult time deciding who to choose."
The Town Council was delighted that the competition was again supported by the Wansbeck Garden Centre & Cafe Garden Centre, based on North Seaton Industrial estate.
The overall winner of the competition was Mrs Grace Downie, who also won the category for "Best Large Garden" and the new award 'The Avril Chisholm Discretionary Award, for Best Sustainable Planting'. This new award was created in memory of the late Cllr Avril Chisholm who sadly passed away earlier in the year. The judges were especially impressed with the new perimeter fencing and well-maintained boarder Grace had planted on the outside of her property.
The winner of Best Small Garden was Mr Stanley Esplin. Judges agreed Mr Esplin's garden was an oasis of colour, with beautiful hanging baskets full of begonias and petunias.
The winner of Best Allotment Plot was Ms Mary Charlton. The plot was a riot of colour with flowers and lavender, fruit trees and vegetables.
The winner of Best School/Business was Ashington Academy's, Bee-Ology Club. Judges agreed that a lot of hard work had gone into creating the garden with sustainable planting and wildflower area.
Councillor Mark Purvis, Business Chair of Ashington Town Council, said 'The Town Council is delighted that year after year, many of the town's gardeners take part in the annual Gardens Competition. The competition recognises the gardening skills we have in Ashington and that gardeners make a significant contribution to improving the town's appearance for the benefit of us all'.
The Town Council would like to thank everyone for taking part.
You can view all of the gardens that entered the competition by following the link to our video here.