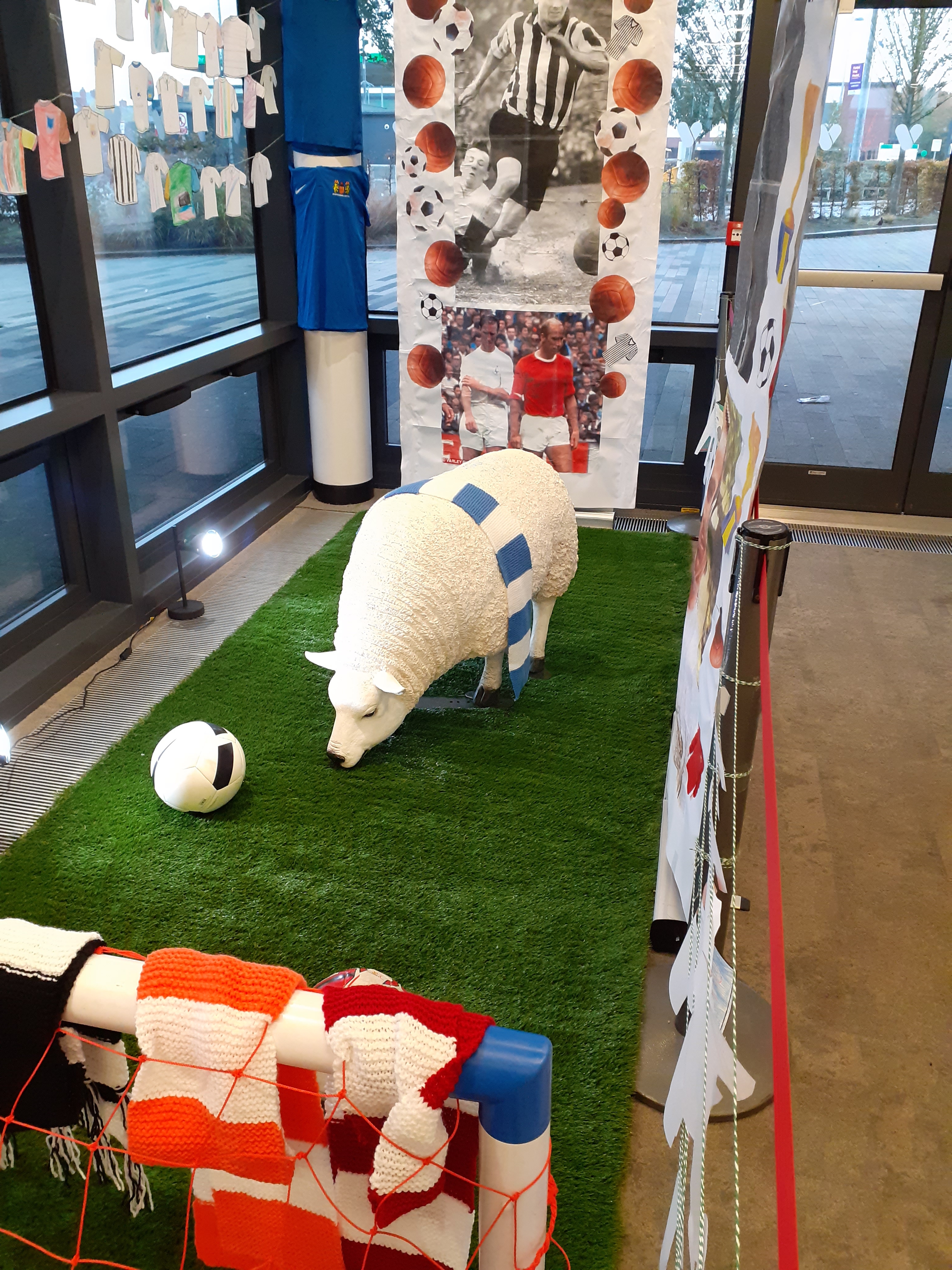 If you missed the Illuminated Sheep at Woodhorn Museum, one of the flock is visiting Ashington Library until Wednesday 26th October 2022.
Ashington Library have the sheep until next Wednesday afternoon then it moves on to Morpeth Library.
The pen for the sheep has been decorated with Ashington's proud footballing heritage in mind. There are pictures of Jack and Bobby Charlton and Jackie Milburn, various football scarves knitted by the lovely ladies in the Wednesday afternoon craft group. The grass has been supplied by M Riches Fencing and Groundwork. Footie goals have been loaned by Hirst Welfare and some fantastic bunting done by children visiting the library.
You can keep up to date with the new visual arts trail by visiting Illuminated Sheep | Facebook