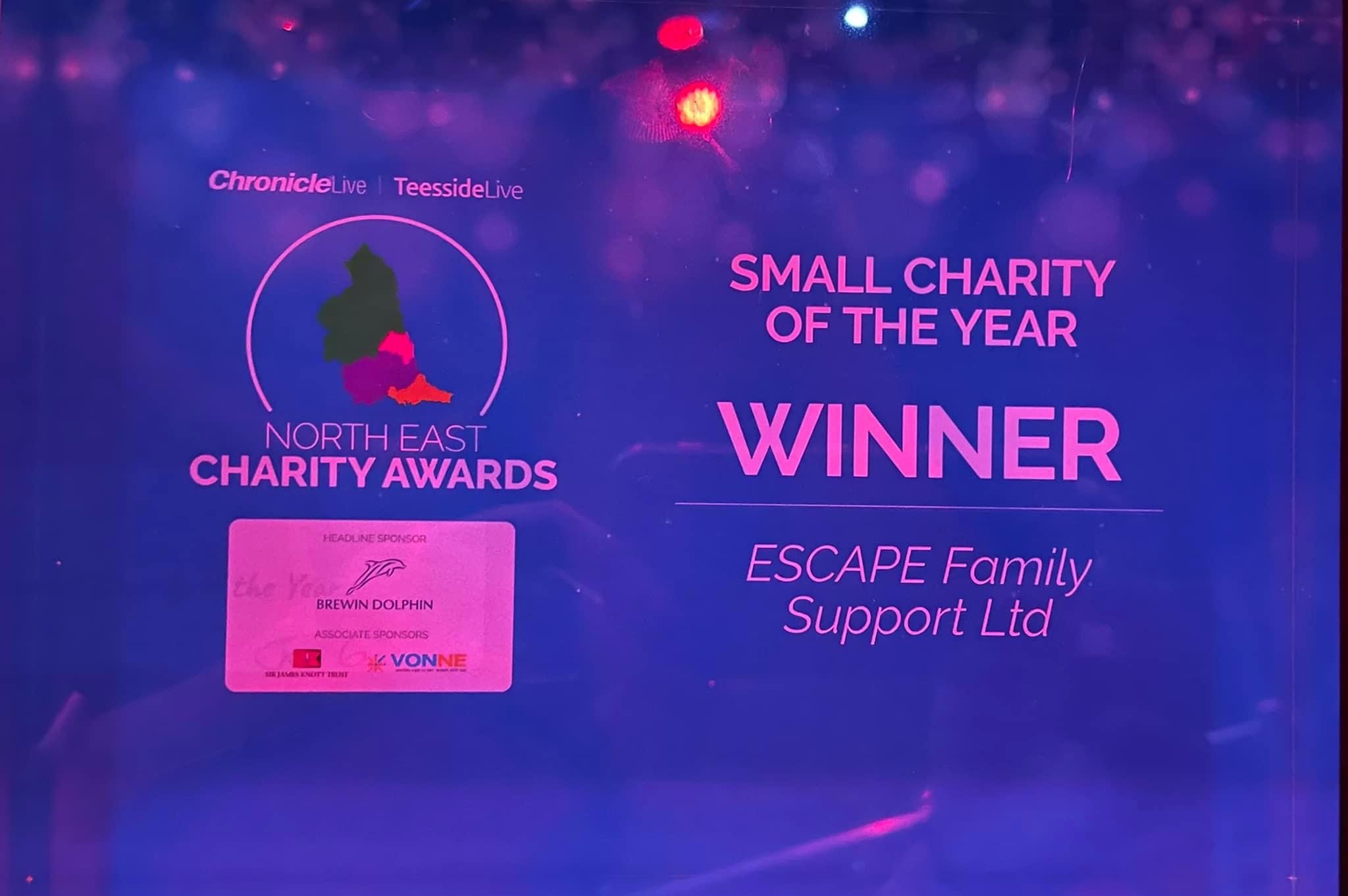 ESCAPE was a finalist in this year's North-East Charity Awards.
At a presentation event last night the results were announced, and I am thrilled to report that ESCAPE won the North-East Small Charity of the Year award!!!. Three other charities were finalists in this category, all of which had great stories and successes to recount.
Janet Murphy MBE, Chief Executive of ESCAPE Family Support, based in the Susan Kennedy Centre, South View, comments that "As the evening wore on and winners in the other categories were announced, it became clear that the standard was extremely high. We were justly pleased to be finalists but did not expect ESCAPE would be the winner in our category given the strong competition. How wrong we were!"
The awards are sponsored by Chronicle Live and there will be publicity in the local press about the winners.
I cannot praise highly enough the contribution that has been made by all of our trustees, staff and volunteers, which has led to this success. It is all the more meaningful that we have received this award in the same year as our 25th Anniversary and the Investors in People Platinum award.
Lastly, a huge thank you to Ashington Town Council for supporting our work, we can't do what we do without you!