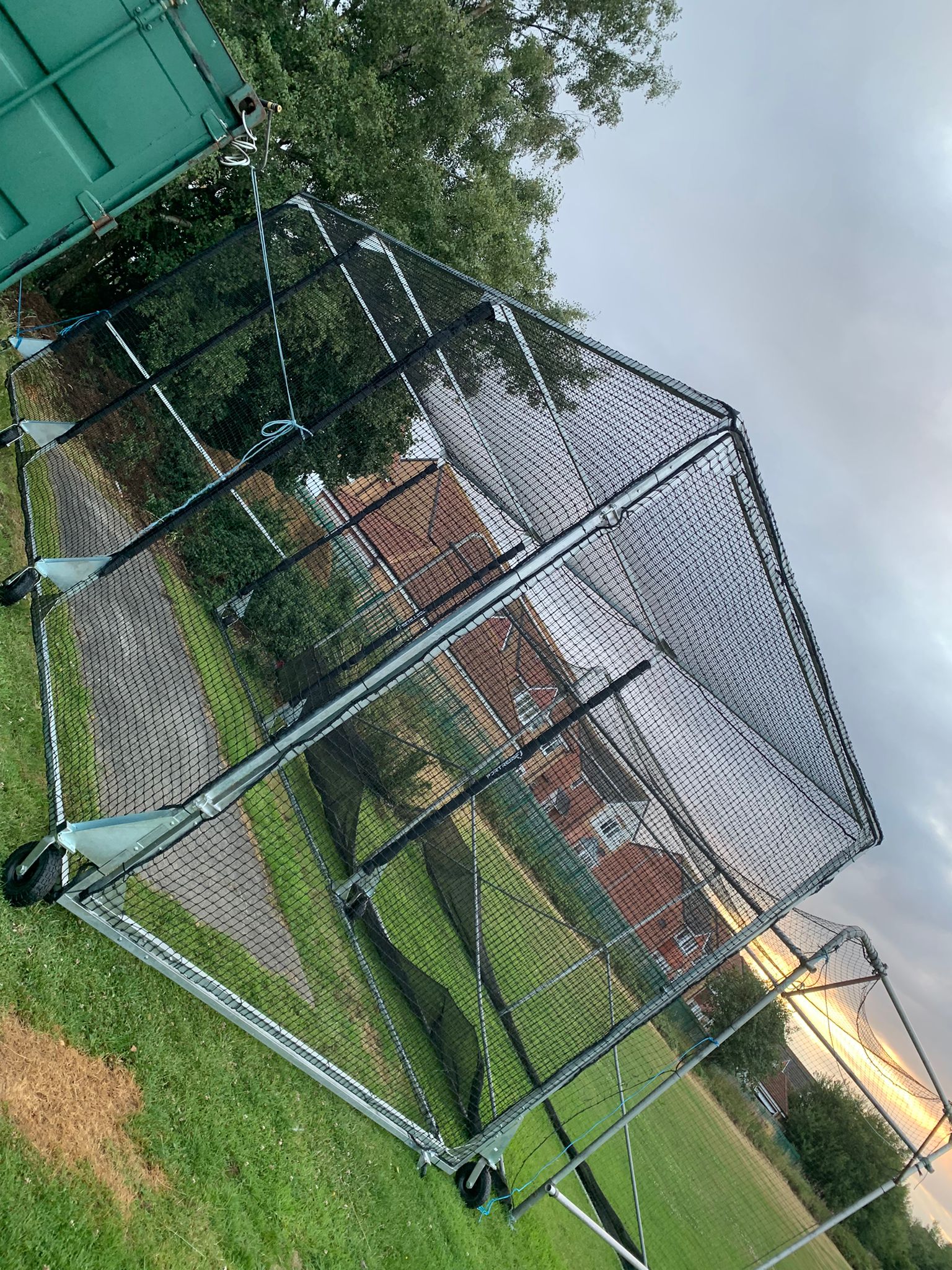 Members of Ashington Rugby Cricket Club were delighted that the Town Council agreed a £2,000 Grant for the club, used to purchase a new mobile cricket cage.
Chair, Paul Milburn was keen to get the cage in place as soon as possible, he said,
"This cage has replaced our old and very badly damaged cage. Our members came out in force to assemble the cage and it gave our club a real buzz around the place using something which is fit for purpose and a pleasure to use. We didn't really know how poor our old one was until the new one arrived."
Chair, Cllr Mark Purvis, a cricket fan himself, may want to try an innings. He said,
"It is great to be able to support local sportsclubs that are growing the game for young people. Ashington Rugby Cricket Club is an amazing venue with lots of dedicated volunteers."
Ashington Rugby Cricket Club was one of the eleven groups that received annual funding from the Council in June. You can read more HERE.