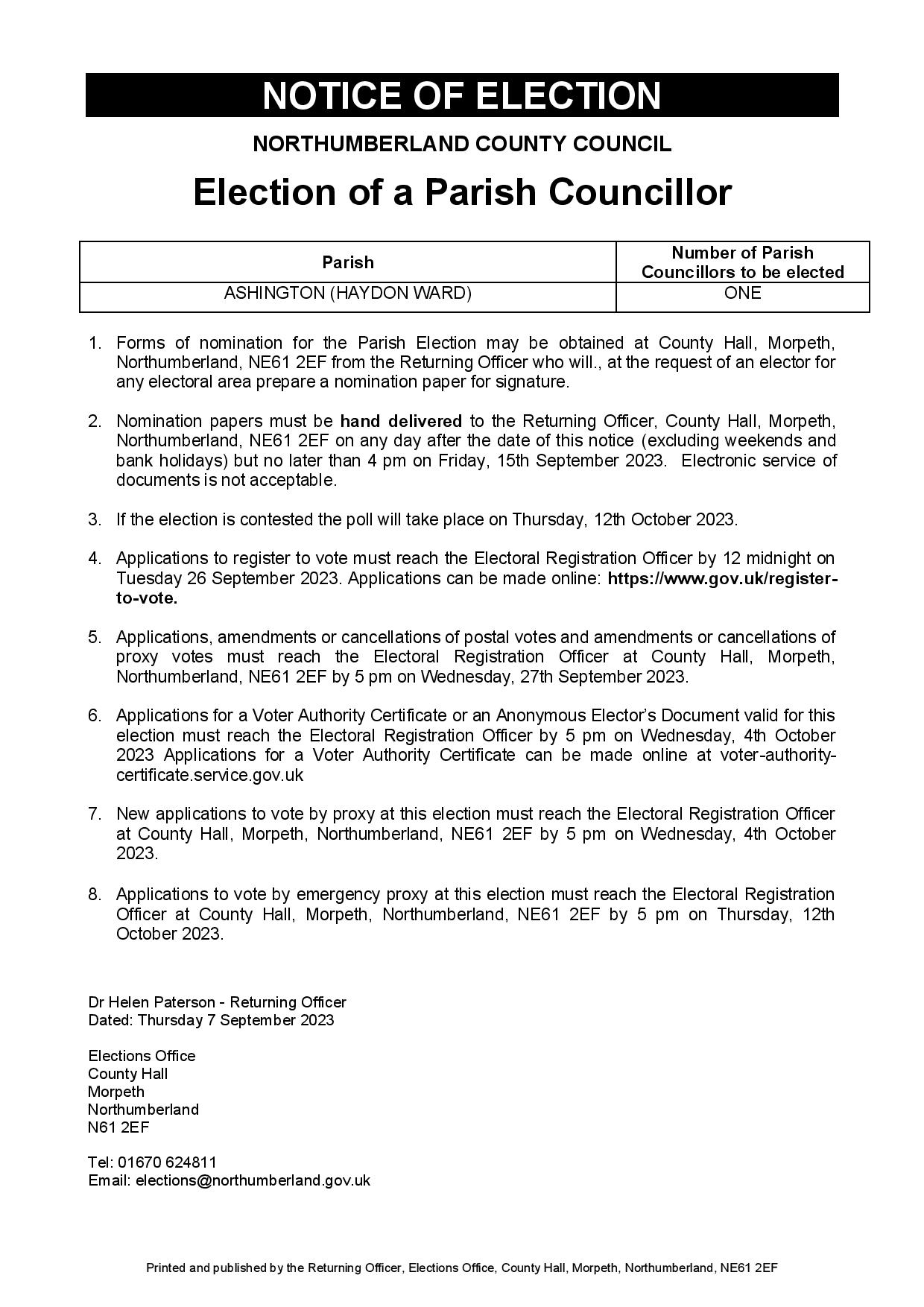 Please see Notice of Election for the Casual Vacancy in the Haydon Ward.
Should NCC Elections Office receive more than one nomination, an election will take place on Thursday 12th October 2023.
Nominations are open from today, until 4:00pm on Friday 15th September 2023. Nomination papers are available by clicking on the link below, or from the Elections Office, or Town Council office. Nomination papers must be hand-delivered to the Returning Officer, County Hall, Morpeth, Northumberland, NE61 2EF on any day after the date of this notice (excluding weekends and bank holidays) but no later than 4:00pm on Friday 15th September 2023. Electronic service of documents is not acceptable.
Please be reminded that should an election take place, in-person voters will be required to show photo ID.